In Indian banking System, IFSC codes or the Indian Financial System Code which is an 11 digit unique number for each bank branch. This alpha numeric character combination can be divided in different parts as:
Starting 4 digit in alphabets showing the bank name
Fifth digit is Zero
Last 6 digits are alphanumeric and identify the branch
This unique number is allocated by the RBI and is used for NEFT and RTGS funds transfers.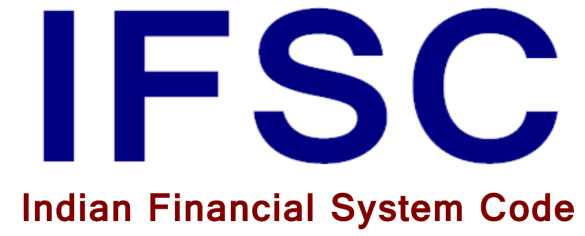 Reserve Bank of India (RBI)
RBI is the centralized banking authority handles and monitors the funds transfer between any two Indian Banks under the RTGS and NEFT systems. One can easily see the official website of RBI that displays the list of all the banks in different Indian states and union territories that fall within the system. These banks offer net banking facility and Electronic funds transfer.
Ways to Find IFSC Code
Online and Net banking customers need to fully understand the IFSC code terms and uses to felicitate the Electronic Funds Transfers and NEFT (National Electronic Funds Transfer). Individual, corporate and firms that have or have not any bank accounts can transfer money to others. There are many ways through which you can find your IFSC code. While most of the banks get them printed on their cheque books and other documents issued by banks, you can also receive it by calling the customer care of that particular bank and ask them to provide you the same. Other methods is to find some reliable sites online that can help you provide these unique numbers and you just need to put into the basic bank details like:
Bank's NEFT status
Branch address
Branch location and
IFSC Code
These numbers may or may not change from time to time and that's why in case of changes you can contact the bank branch and confirm the number you have obtained from third party apps like the social sites or online financial internet sites. To add on to security, wrong codes are disallowed before the transfer itself.
NEFT and RTGS Systems
Through IFSC codes you can make payment transfers through NEFT or RTGS both. The basic difference in between these two fund transfer methods are:
NEFT– No minimum or maximum limit to the funds transfer you make under this system and the money can reach the beneficiary within as pan of 24 to 48 hours. Most of the times it takes place in 4 to 5 hours or less!
RTGS– This is the fastest mode of payments and transfers which reaches the beneficiary in no time. The transactions are quickly operated in real time and on gross basis. They are never bunched with other transactions. The minimum amount you can transfer is Rs. 100000 or more which reaches the destination in 2 hours or less.
These unique numbers have their own value and are valid for Intra bank transfers only. These are not valid for International transfer anyways. You need swift code for such transfers.