In Indian Banking Systems, the Indian Financial System Code, an 11 digit unique numbers which helps to indentify each bank branch is crucial for any kinds of funds transfer. The alphanumeric combination of character can be best described as:
Starting 4 digit in alphabets showing the bank name
Fifth digit is Zero
Last 6 digits are alphanumeric and identify the branch
This unique number is allocated by the RBI and is used for NEFT and RTGS funds transfers.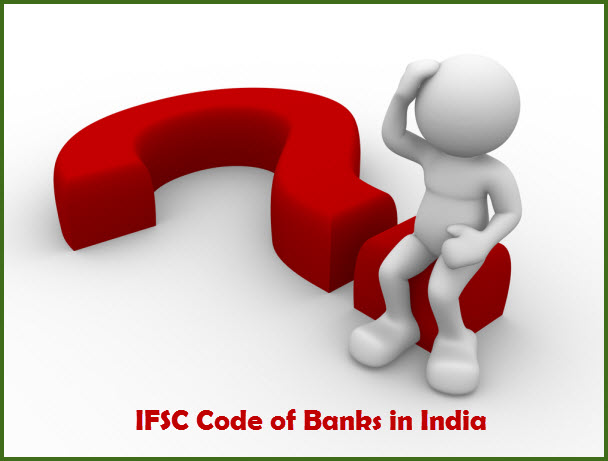 Ways to Find IFSC Code
Earlier there were times when online banking was not available and finding an IFSC code was a task of great efforts and hard work. Thanks to the evolution of Internet, things have become easier and available at few taps of mouse. IFCS codes helps to transfer funds to other banks within India and that's why before initiating any online transaction, it is much needed to get them. One can either find them on their cheque bank where it comes printed or get it from the bank itself.
In case none of the above mentioned options are available, you can check them online from multiple sites that help you to get IFSC Code of Banks in India. Though you need to cross check those from the bank branch as the area codes keep on changing time to time. To confirm your IFSC code you need to provide the basic information that includes:
Bank's NEFT status
Branch address
Branch location and
IFSC Code
These numbers may or may not change from time to time and that's why in case of changes you can contact the bank branch and confirm the number you have obtained from third party apps like the social sites or online financial internet sites. To add on to security, wrong codes are disallowed before the transfer itself.
Understanding the Format of Code
ABC***0*****– this is the format for a typical IFSC code of any Indian Bank. Here the first 6 alphabets and number is an indicator of the bank name. Here the first three characters are for the bank name and the fifth alphabet in the code is always zero for most of the banks. The next number after this 0 is the branch code number which is unique for every bank branch in India. The branch number is unique and is also dependent on your location.
Where to Use the Indian Overseas Bank IFSC CODE?
It is important to remember and save your IFSC code because it helps in:
Online fund transfers through NEFT and RTGS Systems
Helps in internet banking and receive funds from others as well
It is also used in online bill payments, shopping, booking and similar operations
The best way to remember any IFSC code is through segmentation. In case you are looking for IFSC code from someone else than you can also search it online hassle free. However, never provide any personal or crucial details to any site that seems to suspicious to you!