While one tends to be quite familiar with getting down the right IFSC code to clear payment or a MICR code to check details for a cheque, a SWIFT code is something that not many are aware of.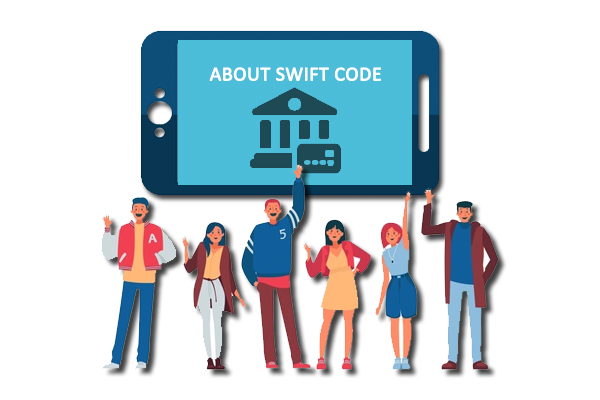 It is essential for international fund transfers as well as telecommunications for finances. You'd need the right SWIFT code to both receive and make payments internationally through a certain bank and branch of your choice.
What is SWIFT Code?
The Society of Worldwide Interbank Financial Telecommunication (SWIFT) allows different financial institutions to become a part of the SWIFT network. Ranging from 8-11 characters, SWIFT codes are assigned to banks as per the institution, country, and local location concerned. With eleven characters, even the specific branch can be identified internationally.
To send money internationally, one will then need the recipient's banking SWIFT code and international account number. Your bank will send a SWIFT message to the receiver's bank, which will then accept and approve the transfer. Only after this will the payment be initiated to complete the transfer.
What is SWIFT BIC Code?
BIC or Business Identifier Code can be assigned to every business. SWIFT is essentially a type of BIC code assigned by SWIFT. Thus, technically these have distinct purposes but are often used interchangeably for various financial exchanges.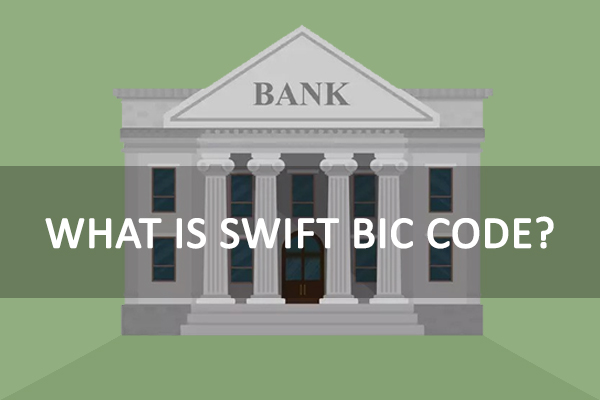 The SWIFT BIC code, when required to be supplied by businesses, refers to the same 11-character SWIFT code that is used to reaffirm that the concerned bank is a part of the SWIFT network.
Format of SWIFT Code
The SWIFT code typically includes 8-11 digits to internationally identify a financial institution. The first four digits indicate the bank or financial institution itself. The next two digits of the code are concerning the country, followed by two digits indicating the local location. The final three digits specify the branch code, which can then be recognized internationally.
When Do You Need a SWIFT/BIC Code?
A SWIFT/BIC code is needed each time you make or receive a fund transfer internationally. The SWIFT code essentially acts like a virtual address that defines where exactly the money should be sent. This is greatly emphasized for international transfers since there could be higher chances of errors and mis-payments. And they can be difficult to resolve with international banking.
How Does a SWIFT Code Work?
Now, how does a SWIFT code work to achieve the unique and correct identification of an overseas bank. The SWIFT organization has been set up since 1973 to enable 'swift' communication between banking institutions.
With over ten thousand members all over the world, the SWIFT network is the largest international payment network that uses SWIFT codes to transfer money securely across countries.
The code itself consists of the information your bank needs to ensure that the money reaches the intended destination. Each detail is indicated by groups of digits, as discussed above.
Even if a letter or significant digit is missing in the SWIFT code you provide, the banking platforms will not let the transfer go through, thus, leaving room for checking and avoiding any mis-payments.
Does Every Bank have a SWIFT Code?
As a matter of fact, not every branch has a SWIFT code. The last three digits, indicative of the branch, might be missing in some. You can easily use the code for the head office to be able to initiate a transfer successfully.
What is the IBAN Number?
The IBAN is an international banking account number is one that uniquely identifies your bank across countries. It is often used as a metric to confirm if the transaction details used are accurate. This method is used widely in a majority of EU nations.
The IBAN consists of a 2-digit country code, two following digits, succeeded by 3-5 alphanumeric characters. It uses an international numbering system that indicates a combination of your account number and sort code to help pinpoint a specific country and bank that the fund transfer is intended for.
Difference between SWIFT Code and IBAN Number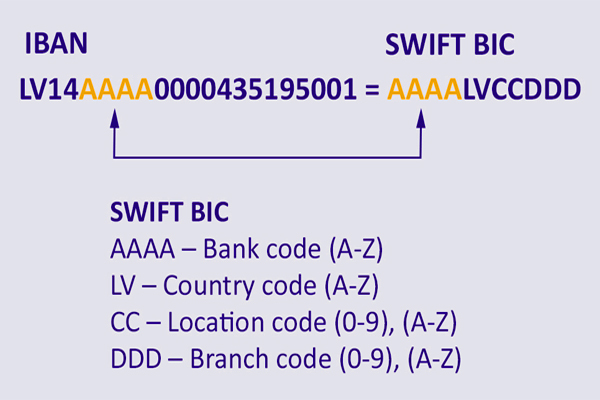 So, are the SWIFT code and IBAN number the same, as they pretty much seem to fulfill the same identification. While the purposes of the two codes remain similar, the primary difference lies in the information conveyed. A SWIFT code is used to identify a particular bank internationally, whereas an IBAN identifies a specific account involved in a certain transaction.
How to Find a SWIFT Code for a Bank?
Now that you know how codes for international banking codes work let's get to how and where you can find them. Here are some common ways to find your desired SWIFT code easily: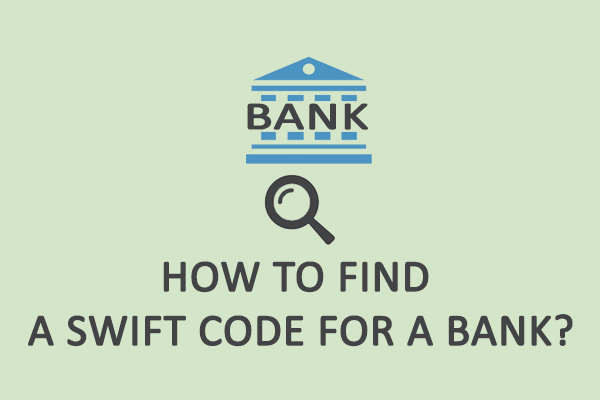 SWIFT Code Search Tools
An easy and efficient way is to use an online search tool with the country and branch specifics to find the SWIFT code. You can also find a branch address with an existing code that you were provided for reference.
You can visit Find Your Bank to find the corresponding SWIFT code and MICR codes for specific bank by entering bank state, district, and branch details.
Call the Bank
Another reliable way to find the SWIFT code or your or any other bank is to call the bank branch directly. The branch officials can confirm and provide the accurate SWIFT code currently in operation for their branch.
Check Bank Statement
Your bank statement can often include the SWIFT code. Just go and check one of your recent statements, and you could find the SWIFT code if it is listed there.
Check the Bank's Website
If you're looking for the SWIFT code for a different bank, you can visit the bank website and have a look at the listed codes to find the desired SWIFT code.
Conclusion
Thus, you now have a fair understanding of how banking SWIFT codes function and where you can find them. Always ensure you provide the right SWIFT code and emphasize and check and approval on SWIFT codes given by others for international transfers to avoid any discrepancies and errors in overseas transfers.