Arunachal Pradesh Rural Bank IFSC Code, MICR Code and SWIFT Code
Arunachal Pradesh Rural Bank is a top bank in the state with a considerable line of operations. The bank's functioning works on a cutting-edge IT platform. The Arunachal Pradesh Rural bank IFSC code forms an integral part of the bank's net banking facility.
Arunachal Pradesh Rural Bank is a Scheduled bank headquartered in Naharlagun in the Papum Pare district. It has 31 branches in 11 districts in Arunachal Pradesh. The bank mainly focuses on expanding the network and banking services with the latest technologies to the account holders.
ARRB offers RTGS and NEFT online banking facilities that facilitate easy and quick funds transfer. One of the mandatory requirements for online banking is the IFSC code.
The IFSC code ensures error-free online transactions. It prevents the customers from standing in long queues in the bank. Another necessary code is the MICR code. It makes it easy for the banks to clear and process the cheques. SWIFT code works similarly to the IFSC code. However, it is required for international online funds transfers.
The article contains information on the Arunachal Pradesh Rural bank IFSC code, MICR code, and the ways to find the correct codes. It will also discuss online transaction methods like NEFT, RTGS, and IMPS. The last section has information on APRB growth and branches.
Arunachal Pradesh Rural Bank (APRB) IFSC Code
RBI assigns the Indian Financial Security Code for carrying online cash transactions. The IFSC code identifies the two branches participating in the funds' transfer. It ensures an error-free funds transfer from one branch to another.
It is mandatory to provide IFSC code details to the bank for carrying out transactions through RTGS, NEFT, and IMPS. RBI assigns a unique code to each branch that is different from another. IFSC code is an 11- character code having numbers and alphabets.
For example, the Arunachal Pradesh Rural Bank, Papum Pare Head Office Branch IFSC Code is SBIN0RRARGB.
The first four letters signify the bank code. But, APRB is a sponsored bank of the State Bank of India, so the first four letters of the IFSC code are SBIN. The next character is a zero. The last six characters are RRARGB, which signifies the branch code.
Arunachal Pradesh Rural Bank (APRB) MICR Code
Magnetic Ink Recognition Code is a unique code printed on cheques assigned by RBI. The banks use the code to identify the cheques and validate their authenticity before processing them.
The special magnetic ink with which the code is printed is the character ink technology, resulting in quick cheque clearance. MICR is faster and faster to clear cheques than the traditional method.
MICR has a 9-character code having numbers. It is divided into three equal sets. The first set signifies the city code, while the next set denotes the bank code. The last set stands for the branch.
Since APRB is a rural sponsored bank, it does not have a MICR code. The bank still follows the traditional method for cheque clearance.
How to Find the IFSC Code & MICR Code of Arunachal Pradesh Rural Bank?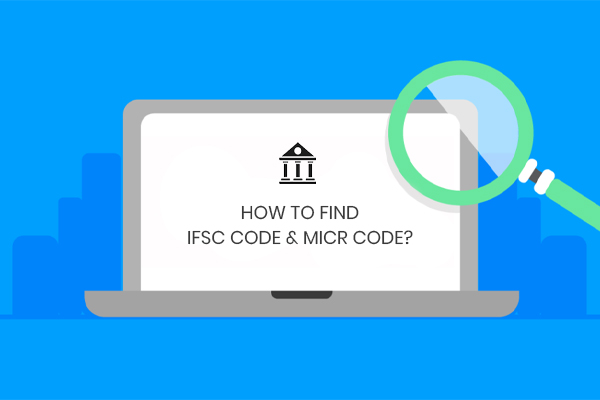 There is no doubt that all bank codes are significant in banking operations. But there is a need to provide the correct code to the bank to process the transaction. But how do you find the valid code?
What are the various sources from which you can find the code? Here is a list of sources from where you can locate the correct bank code.
Online Search Tools
Various third-party websites provide the bank codes of multiple branches. One of the reliable websites that will give you the bank codes is Find Your Bank. It is a user-friendly website that you can access quickly and get the codes.
You can follow the below steps and access the bank codes.
Visit the website's home page https://findyourbank.in/.
After landing on the home page, fill in the details.
Provide the bank name, state name, and city.
The bank's name is Arunachal Pradesh Rural Bank, while the state is Arunachal Pradesh. The city's name is Papum Pare.
Enter the branch name. Here, it is the Head Office Branch.
That is all! You will get the Arunachal Pradesh Rural bank IFSC code and MICR code. Similarly, you can access the codes of any bank in India.
Find Your Bank is also an app. You have an option to download the Mobile App from your Play Store on your Android phone. It allows you to access the bank code from any place with active internet connectivity.
Cheque Book
Each branch has its cheque book that is different from another branch. The branch issues the cheque book to the account holders. Each cheque leaf in the cheque booklet contains the IFSC and MICR codes of the branch.
The IFSC code is printed at the top, while the MICR code lies at the bottom next to the cheque number.
Passbook
Every person who has an Arunachal Pradesh Rural Bank account gets a passbook from the bank. It is the most convenient way of tracking the transactions from your account offline and online. The passbook has the account holder's information. It contains your name, account number, contact details, address, and email id.
It also mentions your account number, type, Arunachal Pradesh Rural bank IFSC code, and MICR code.
RBI Website
RBI is the central bank that controls the working of other banks in India. It assigns the IFSC and MICR codes to all the branches. RBI has an official website that allows you to access the codes of any branch.
You can visit https://www.rbi.org.in/Scripts/IFSCMICRDetails.aspx and get the codes.
Net Banking
Every bank has an official website that contains all the latest information on its banking products and services. You will find the Arunachal Pradesh Rural bank IFSC code and MICR codes of any branch on the website.
Customer Care
You have the option to connect with the bank's customer care team to get the valid codes. The customer support team is available at all times 24*7 to help you with your queries.
You have to give them your account number and branch, after which they will provide you with the correct IFSC and MICR codes. You can also get the SWIFT code from the team.
How to Transfer Money through NEFT, RTGS & IMPS?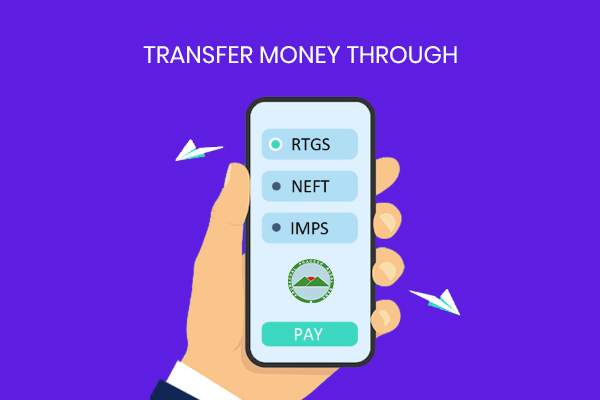 Various banks in India emphasize adopting paperless transactions to make them flawless, free from fraud, and prevent customers from standing in long queues. Banks and customers rely mainly on NEFT, IMPS, and RTGS methods for transferring cash online.
NEFT
National Electronic Funds Transfer is a secure and the most-used method for cash transfer. It works based on deferred net settlement (DNS), settling the process in 1-2 hours batches. In DNS, the settlement happens with all transaction requests till a specific cut-off time.
NEFT is preferable for lower to medium-range funds transfers. APRB allows NEFT on weekdays from 9 am to 4:30 pm and 9 am to 2 pm on Saturdays except for second and fourth Saturdays. The bank has a minimum Re 1 and no maximum limit for funds transferred through NEFT. But it applies some charges to the customers.
| | |
| --- | --- |
| Amount | Charges + GST |
| Up to Rs 10,000 | Rs 2 |
| Up to Rs 10,001- Rs 1 lakh | Rs 4 |
| Above Rs 1 lakhs – Rs 2 lakhs | Rs 12 |
| Above Rs 2 lakhs | Rs 20 |
Please make sure to give the following necessary information to the bank for NEFT-
Beneficiary's account number and type, IFSC code, and bank name
Transfer amount
Remarks
Your account number
RTGS
Real-Time Gross Settlement transfers funds from one branch to another in real-time on an immediate basis. It is preferable for transferring large cash values mainly above Rs 2 lakhs. It works on a gross settlement basis and completes the transfer individually.
APRB provides RTGS services on weekdays from 9 am – 4:30 pm and from 9 am – 2 pm on Saturdays. But it is not available on the 2nd and 4th Saturdays. Arunachal Pradesh Rural Bank sets a minimum transfer limit of Rs 2 lakh for RTGS with no maximum limit.
| | |
| --- | --- |
| Amount | Charges Excluding Taxes |
| Rs 2 lakhs- Rs 5 lakhs | Rs 25 per transaction |
| Rs 5 lakhs – Rs 10 lakhs | Rs 50 per transaction |
Please provide similar information for RTGS to the bank as in NEFT.
IMPS
IMPS is an instant interbank funds transfer service that helps you transfer funds instantly, securely, and cost-effectively. NPCI initiated the Immediate Payment Service (IMPS) in 2010 through its NFS switch. IMPS is available for customers 24*7 and 365 days, including holidays and Sundays.
APRB has a minimum limit of Re 1 and a maximum limit of Rs 2 lakhs for IMPS transfer. The bank charges Rs 5 per transaction for up to Rs 1 lakhs while Rs 15 for funds transfer up to Rs 1,00,001 – Rs 2,00,000.
APRB has two transfer modes through IMPS.
For P2P, use the mobile number and MMID.
For P2P transfer, use IFSC code and account number.
You have to provide the following details for funds transfer through the IMPS method.
Your mobile number
Receiver's account number, type, bank name, and IFSC code
Transfer amount
Receiver's MMID
About Arunachal Pradesh Rural Bank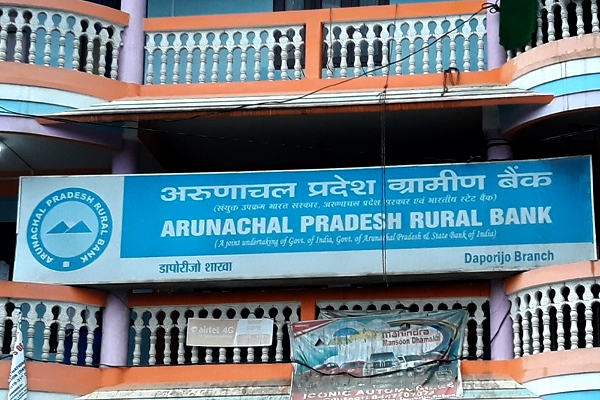 Arunachal Pradesh Rural Bank is a scheduled rural bank established in 1983. It is a sponsor bank of the State Bank of India, the Government of Arunachal Pradesh, and the Government of India. The bank's area of operation is Arunachal Pradesh.
It is functional in 11 districts with 31 branches and 1 ATM. It has 38 years of working history where the bank is regularly showing growth and have customer trust.
APRB offers a wide variety of services, including savings accounts, deposits like fixed and recurring, different loans, ATMs, and net banking. It also provides various government schemes.
Frequently Asked Questions
1) What is the Arunachal Pradesh Rural Bank Customer Care Number?
You can call at 03602246090 to contact Arunachal Pradesh rural bank customer care.
2) How Can I Check my Arunachal Rural Account Balance?
You can give a missed call at 1800 3000 0620 from the mobile number registered with Arunachal Pradesh Rural Bank. You will get an instant SMS mentioning your account balance. You can check your balance online also. Log in to your ARPB net banking account, from where you can check your account.
3) How will I get MMID for my Arunachal Pradesh Rural Bank Account?
You can adopt any of the ways to get your MMID.
Visit your APRB branch. Request for mobile banking registration and get your MMID number.
Login to your APRB net banking account. Generate MMID as you log in.
Send an MMID generation request through an SMS from your mobile number. The bank will send you an SMS that contains your MMID.