NSDL Payments Bank IFSC Code, MICR Code and SWIFT Code
NSDL Payments bank is a depository bank in India that gives you an incredible banking experience. The bank enables secure and quick transactions with its internet banking services, and the NSDL Payment bank IFSC code is mandatory for wire transfers.
IFSC code plays a significant role in online cash transfers through NEFT, IMPS, and RTGS. It is a safe code identifying the two branches participating in the transaction. Another essential code in banking is MICR. It checks the validity of cheques in the banks and makes cheque transfer quick and easy.
This article discusses the NSDL Payment Bank IFSC code and MICR code. It has details on various sources for finding valid bank codes. It also gives information on NSDL Payments bank.
NSDL Payment Bank IFSC Code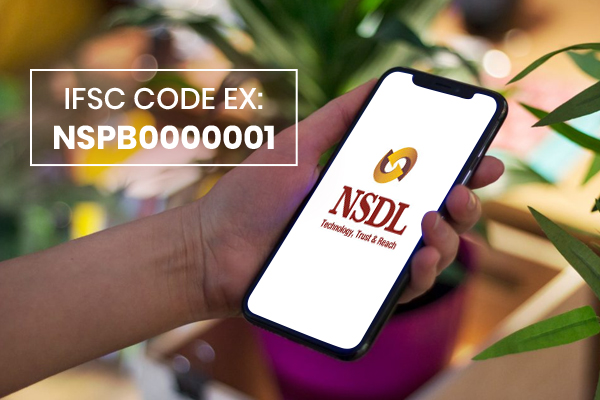 IFSC is a unique coding system that banks use for online cash transfers. RBI has introduced the Indian Financial System Code for making wire transfers quick. It is a reliable method that correctly identifies the two branches participating in the online cash transaction.
IFSC code prevents fraud and error during the transfer. It connects the account holder in an online transaction to the bank branch. But you need to give the correct IFSC code details to the bank for a smooth and secure wire transfer.
Each branch has a unique IFSC code. The code has a fixed pattern. It has 11 characters with letters and numbers. For example, the NSDL Payment bank Lower Parel branch, Mumbai IFSC code is NSPB0000001. The initial four letters, NSDB, are the bank's name. Here it is NSDL Payments bank. Next is a common zero that is present in all codes. The last numbers, 000001, are the unique branch code.
NSDL Payment Bank MICR Code
MICR facilitates quick cheque processing by validating them. RBI has introduced the MICR for speeding up the ECS of the electronic clearing system. It clears cheque processing faster than the traditional method.
MICR code is printed on cheques with Magnetic Ink Character Recognition Technology. You do not require MICR for online wire transfers like the NSDL Payment bank IFSC code.
MICR code is a 9 -digit unique number. The code is divided into three sets each. The first part of the three numbers signifies the city code. The second part denotes the bank code, while the last part is the specific branch.
NSDL Payments bank, Lower Parel branch, does not have a MICR code. It is a non-MICR branch.
How to find the IFSC Code & MICR Code of NSDL Payment Bank?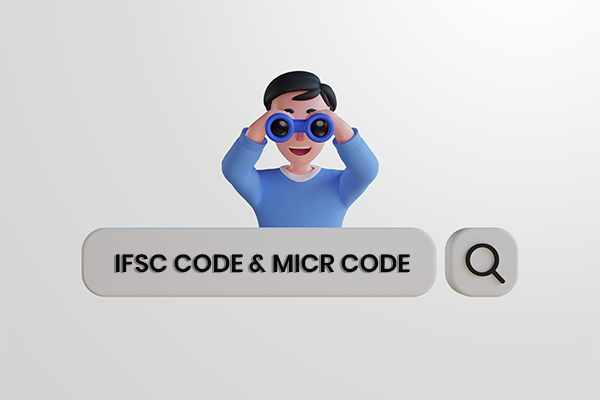 We now know that bank codes play a crucial role in online banking. But it is equally important to finding the correct codes. So, how do you find valid bank codes? Multiple sources are available to help your search for codes easily and quickly.
Let's look at the sources in detail.
Online Search Tools
Online search tools are the various websites from where you can locate the codes. Find Your Bank is a reliable website with a friendly user interface. It will help you find the NSDL Payment bank IFSC code quickly.
It also gives you the MICR and SWIFT codes of several banks in India. You only need to follow some simple steps on the website.
Open the URL https://findyourbank.in/
You will get a form. Fill in each detail. The page will refresh as you fill in the details.
Enter the bank name. Here, it is NSDL Payments bank.
Enter the state name. Here, it is Maharashtra.
Fill in the city name. Here it is, Mumbai.
Next, enter the branch name. Here it is NSDL Payments Bank, Lower Parel branch.
Once you finish entering all the details correctly, you will get the NSDL Payment bank IFSC code. Find Your Bank also lets you know the MICR codes. It is a quick website where you can find the IFSC and MICR codes of other banks in India. You can also download the Find Your Bank Mobile app from Play Store.
Cheque Book
Every branch of a bank has its cheque book. The branch where you have an account will issue a cheque book that has your name and account number. The cheque book contains the branch's IFSC and MICR codes. IFSC code is on the top, while MICR is at the bottom next to the cheque number.
Passbook
You will get a passbook from the branch. A passbook keeps track of all your transactions. It contains the account holders' names, addresses, contact details, and account numbers. It also contains your branch address, IFSC, and MICR codes.
Net Banking.
Every bank in India has an official website. You will find the NSDL Payment Bank IFSC code and MICR code on the bank's website.
RBI Website
RBI is the primary bank that has assigned MICR and IFSC codes to every branch in India. RBI has a website that will help you locate the codes of any bank.
Customer Care
Another convenient way of finding the codes is the bank's customer care. You can contact NSDL Payments bank customer care center 24*7.
How to Transfer Money through NEFT, RTGS & IMPS?
Net banking is now a critical part of our lives. It has made all types of banking chores easy. Various reliable methods allow you to conduct transactions online. Here is a detailed description of the modes.
NEFT
NEFT is a preference for the majority of the customers. It is a reliable way of transferring a small amount of cash online. National Electronic Funds Transfer works on deferred net settlement or DNS. So, it settles the transaction in batches of 2-3 hours.
NEFT is available on working days Monday-Friday. It is not available on bank holidays and Sundays. The bank will settle the funds' transfer on the next working day if requested on a non-working day.
You have to log in to your NSDL Payments net banking account for transferring funds through NEFT. You must provide the correct NSDL Payment bank IFSC code of the Beneficiary to make a quick and error-free transaction.
You can use NEFT offline also by filling out the Funds Transfer Instruction Form. You can get the form at the bank and deposit it for cash transactions.
You will need the following information for transactions through NEFT-
Recipient's name, account number, and type
Recipient's IFSC code
Transfer amount
Your account number
RTGS
Real-Time Gross Settlement is an instant method to transfer funds above Rs 2 lakhs. The bank completes the transaction in real-time without delays. The minimum transfer limit for RTGS is Rs. 2 lakhs, while there is no upper limit. RTGS is available for NSDL Payments bank customers for weekdays but not on Sundays and holidays.
Fill in the following details for the RTGS transaction.
Beneficiary's account number, bank name, and branch
Your account number
Beneficiary's IFSC code
Amount to transfer
IMPS
Immediate Payment Service is a quick way of cash transfer in real-time. It is an instant interbank service faster than NEFT and RTGS. IMPS is available through the internet, SMS, mobile, and ATM channels. IMPS allows you to access your bank account to transfer cash securely and cost-effectively. IMPS is available for customers 24*7, including holidays and Sundays.
The maximum limit for cash transactions through IMPS is Rs 2 lakhs with no minimum limit. NSDL Payments bank levies the following charges on transactions through IMPS.
| | |
| --- | --- |
| Amount | Size |
| Upto Rs 1 lakhs | Rs 5 per transaction |
| Rs 1 lakhs – Rs 2 lakhs | Rs 15 per transaction |
Provide the following information for IMPS funds transfer.
Beneficiary's name, bank name, branch, and IFSC code for the phone to account or P2P transfer
Beneficiary's MMID number for phone to phone or P2P transfer
Amount to transfer
About NSDL Payment Bank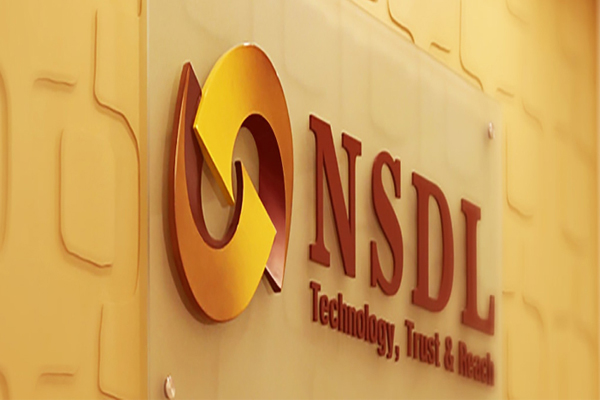 NSDL Payments Bank started its operations in October 2018. It aims to simplify the investment and financial burden of its own NSDL. NSDL Payments Bank offers multiple products and services, including savings and current accounts, mutual funds, domestic money transfers, linked trading accounts, and prepaid card services.
NSDL Payments bank has two branches in India. Both are located in Mumbai, Maharashtra. The bank offers the best class digital banking experience to the customers. It ensures transparency and wide- reach nationwide through the app NSDL Jiffy. The app is accessible to all from any place.
FAQs
1) Does RBI approve the NSDL Payment Bank?
Yes, RBI has approved NSDL Payments bank. RBI has issued a license under Section 22 (1) of the Banking Regulation Act, 1949. It allows the bank to carry out the business of payments banks in India.
2) Which type of Bank is NSDL Payment Bank?
NSDL Payments bank is a differentiated bank. It provides a limited product range like funds remittance and acceptance of demand deposits. The bank can accept a restricted deposit that is limited to Rs 1 lakh per customer.
3) Is NSDL Payment Bank a Zero-balance Account?
Yes, BSBDA is a zero-balance account that you can open at any of the branches of NSDL Payments bank. The account is offered under Pradhan Mantri Jan Dhan Yojana.
4) NSDL Payments Bank Government or Private?
NSDL Payments bank is an Indian non-government firm.