Qatar National Bank IFSC Code, MICR Code and SWIFT Code
Today, people prefer using net banking as it offers convenience and saves time. The unique banking codes allow transferring money online. Qatar National Bank IFSC Code enables quick financial transactions to the same or another bank account online.
IFSC code is mandatory for carrying wire transfers through modes like NEFT, IMPS, and RTGS. It helps conduct a secure and error-free transaction by facilitating quick communication between the parties. MICR code enables quick processing of cheques by identifying the code printed on them. It is a safe method that authenticates cheques and banking documents.
The article includes details of the Qatar National Bank IFSC Code and MICR code, their uses, and how to find them. It also contains online transfers like NEFT, RTGS, and IMPS.
Qatar National Bank IFSC Code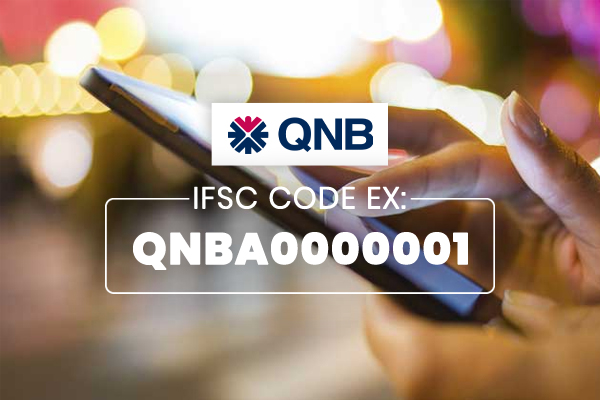 RBI assigns the IFSC code to all the bank branches. It is an exclusive code that identifies the branches participating in online transactions and prevents fraud. Each bank branch has a different IFSC code assigned by RBI.
Indian Financial System Code or IFSC is an alphanumeric code containing 11 characters that enable quick wire transfer through online modes like NEFT and RTGS.
Qatar National Bank Rtgsho branch, Mumbai IFSC Code is QNBA0000001. Here, the first four letters symbolize the bank's name, followed by the 5th character, a universal zero. The last four letters signify the unique branch code.
IFSC code ensures a reliable wire transfer free from fraud as it correctly identifies the bank branch. You have to ensure to give your and beneficiary's correct IFSC code details for a flawless transfer.
Qatar National Bank MICR Code
MICR reads the code printed on cheques using the Magnetic Ink Character Technology. The code authenticates the cheque and allows quick processing through the Electronic Clearing System. MICR code is needed to fill up SIP and investment forms.
RBI assigns MICR code to each branch to offer hassle-free cheque settlements. MICR contains nine digits that are divided into three sets. Qatar National Bank MICR Code of Rtgsho branch, Mumbai, Maharashtra is 400240276.
The first three numbers are the city code followed by the bank code denoted by the next three letters. The last three numbers signify the bank branch. RBI does not assign MICR codes to all banks like the IFSC code. Regional Rural banks or RRBs are the non-MICR banks in India.
How to find the IFSC Code & MICR Code of Qatar National Bank?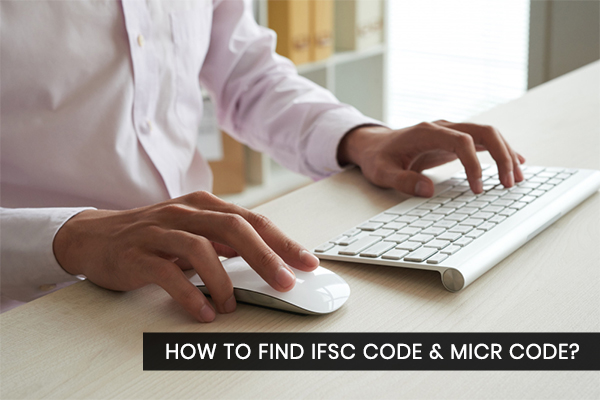 The Indian banking system has become modernized with the introduction of online banking. The cashless and online money transfers have made it essential to know the correct IFSC and MICR codes. You should provide the valid Qatar National Bank IFSC Code to carry out a quick and smooth wire transfer.
But how do you find the correct branch codes? Multiple sources can help you find valid codes online and offline. Let us look at some of the best ways to get the correct codes.
Online Search Tools
Find Your Bank is one of the reliable online search tools. It is a secured website where you can get the codes of multiple banks. Follow the steps below on the website.
Land on the home page https://findyourbank.in/.
The home page has a form that you must fill out using drop-down options.
Select the bank name. Here it is Qatar National Bank.
Next, select the state that is Maharashtra.
Then comes the bank's branch, Mumbai, in the present case.
You will get the Qatar National Bank IFSC Code as the page reloads.
You can apply the code directly from the website and use it for online transactions.
Similarly, you can find the IFSC and MICR codes of multiple banks from the website.
Find Your Bank also offers a mobile app facility that you can download from your Android Play store. It is a free service that you can access from any place to get the correct IFSC and MICR codes of any bank in India. Find Your Bank is a user-friendly, simple, quick, and reliable website that gives you the correct bank codes.
Bank Passbook
Each bank allots a passbook to the account holders to keep track of offline and online transactions. The passbook contains the account holder's name, address, account number, and branch. It also includes the branch's IFSC code on the first page.
Chequebook
The branch issues a cheque book to the account holder on request. Each cheque leaf has Qatar National Bank IFSC Code and MICR code. You will find the IFSC code is at the cheque's top while the MICR code is at the bottom next to the cheque number.
RBI Website
RBI is the primary bank in India that controls the working of other banks. RBI allots the MICR and IFSC codes to all banks in India. You can find the correct codes from RBI's official website https://www.rbi.org.in/Scripts/IFSCMICRDetails.aspx.
Net Banking
Each bank has an official online website to get the correct IFSC and MICR codes. You will easily find the Qatar National Bank IFSC Code and MICR code from the bank's code.
How to Transfer Money through NEFT, RTGS & IMPS?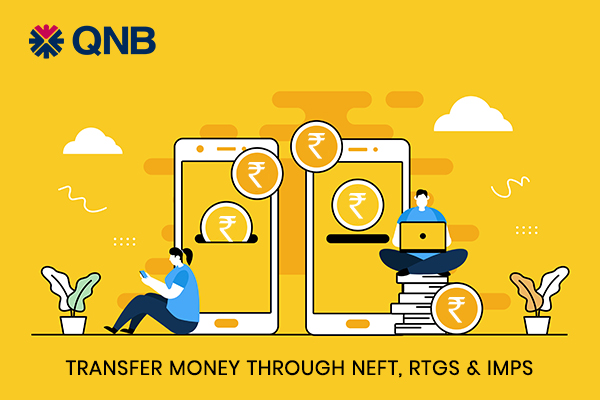 Online money transfer has become common as most customers use it. The methods are quick, reliable, and accessible. You need to submit a few details and wire transfer from one bank branch to another. The two most common methods for transferring cash online are NEFT and RTGS. Another method is IMPS which is allowed by several banks.
NEFT
NEFT is a standard method for doing cashless transactions that most banks allow. You can use National Electronic Funds Transfer by either logging into your online bank account or visiting the branch. The bank completes the NEFT transaction in batches every two or three hours based on the Deferred Net Settlement.
Qatar National bank does not have a minimum and maximum limit for funds transfer through NEFT. It is free of cost for account-to-account transfer within the bank in the case of online banking. The bank also does not charge outward and inward NEFT for transferring amounts up to Rs 10,000 and above Rs 2 lakhs.
You will need the below information for using NEFT –
Your Account Number
Amount to Transfer
Beneficiary's Account Number, Name, Bank Name, and IFSC code
RTGS
RTGS is a safe and secure method of online funds transfer in real-time. It is a quick mode backed by RBI and helps carry money transfers of above Rs 2 lakhs. The Real-Time Gross Settlement is an instant method that settles the transaction immediately.
Qatar National bank has a minimum limit of Rs 2 lakh for transferring through RTGS, while there is no upper limit. The cost of money transfer through inward RTGS is free in Qatar National bank. You will need the exact details as in NEFT for RTGS.
IMPS
IMPS is a quick method for online funds transfer between people and accounts. It is an accessible mode that is available on Sundays and public holidays. Immediate Payment Service enables you to use mobile phones to access bank accounts and transfer money online.
You will need the following details to carry IMPS transfer –
Your Mobile Number
Beneficiary's Account Number, Name, Bank Name, and IFSC Code
Amount to Transfer
Beneficiary's MMID Number for the Person to Person or P2P transfer
You have to approach your bank branch to apply for a mobile money identifier for P2P transactions.
About Qatar National Bank
Qatar National bank, or QNB, is a Qatari commercial multinational bank headquartered in Doha, Qatar. The bank started its operations in 1964 and now has associates and subsidiaries in 31 countries across three continents.
Currently, the bank ownership is divided between Qatar Investment Authority and public members. QNB is the leading largest financial institution in the MEA or Middle East and Africa. It is one of the fastest-growing and safest banks in the region that offers a discrete banking experience.
QNB has successfully become a trusted financial partner among the people. Qatar National bank has one branch in India. It is located in Mumbai, Maharashtra.
FAQs
1) Is QNB an International Bank?
Yes, Qatar National bank is an international commercial bank.
2) Is QNB a Private Bank?
Yes, QNB is the first private bank in Qatar.
3) Can I Open a Bank Account in Qatar?
As an ex-pat in Qatar, you can open a bank account there. You need an original passport, a visa copy proving you are a legal resident, and an official employment letter from your Qatari sponsor or employer stating your salary.