South Indian Bank IFSC Code, MICR Code and SWIFT Code
You cannot deny the fact that online banking has made our lives easier. It has transformed the way banking used to be a couple of years ago. South Indian Bank IFSC Code helps to fulfill the banking needs effectively.
Netbanking enables you to transfer funds online in lesser time without visiting the bank. It also helps to check balances online and view transaction records. In addition, you can make online bill payments with speed and efficacy.
Internet banking helps to complete the banking needs conveniently from any place and at any time. It has made banking services accessible easily. However, there is a need to carry out online banking transactions carefully. You should have complete information about the various bank codes that are required for net banking. This blog contains all details of the bank codes that you need to know.
South Indian Bank IFSC Code
If you practice online banking, then you must have heard of IFSC Code. South Indian Bank IFSC Code helps the customers to conduct quick online funds transfers. RBI has assigned a unique code to each bank branch.
The code recognizes the specific branch participating in the online settlement of funds. IFSC code ensures transactions through RTGS, NEFT, IMPS, and instant money transfer. RBI makes sure to attain zero discrepancies during online transactions.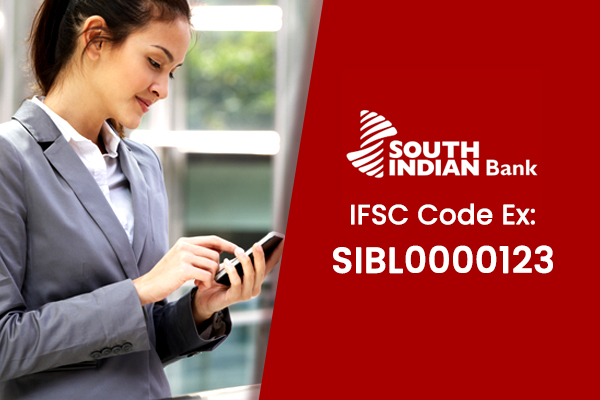 Indian Financial System Code contains 11 numbers and alphabets. For example, the South Indian Bank Chandni Chowk Branch IFSC Code is SIBL0000221 . The first four letters denote the bank name. The next letter is a universal zero. The last six digits show the bank branch's address involved in the online transaction.
South Indian Bank MICR Code
MICR is a 9-digit unique code. It ensures quick processing of South Indian bank cheques and monetary transactions. The code validates the cheques before the bank clears them. For example, the MICR code of South Indian Bank, New Delhi, Connaught Place branch is 110059002.
The first three digits are the city code, followed by three digits that are the bank code. The last digit signifies a specific branch code.
Special ink on the cheque prints characters on the bank's original documents. It is sensitive to magnetic fields, which guarantees its authenticity to the bank.
South Indian Bank SWIFT Code
SWIFT code identifies the bank and specific branches involved in international online funds transfers. It contains 11 letters and is somewhat similar to the South Indian Bank IFSC Code. The banks also use SWIFT codes for exchanging transaction-related messages.
SWIFT code of South Indian Bank, IBD Kochi, is SOININ55XXX. The first four letters represent bank code, while the next 2 are the country code. The subsequent three letters signify the location code, and the last 3 are specific branch codes. SWIFT code ensures that the online fund's transfer reaches the correct destination without any discrepancy.
How to Find South Indian Bank IFSC Code, MICR Code & SWIFT Code?
South Indian Bank IFSC Code, MICR, and SWIFT codes are vital for conducting net banking procedures. But only having enough information is not enough. You need to know the proper sources from where you can find the correct bank codes.
There are several sources like bank and third-party websites to locate the correct branch codes. 'Find Your Bank' is a fantastic website where you will find valid South Indian bank codes and a whole lot of useful information.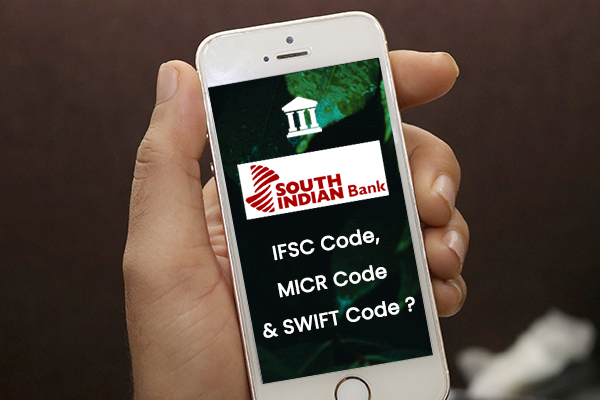 It is a website and an app. Follow the below steps to find the correct code.
Download the 'Find Your Bank' app or go to the website.
Enter the details like state, bank, and branch name.
You will find the South Indian Bank IFSC Code. MICR and SWIFT codes will also appear on the website.
The other sources to find the correct bank codes are-
Passbook
Your South Indian Bank passbook mentions the specific branch's IFSC and MICR code in which you have an account.
Cheque Book
South Indian Bank IFSC Code of the particular branch is mentioned on the top corner of the cheque.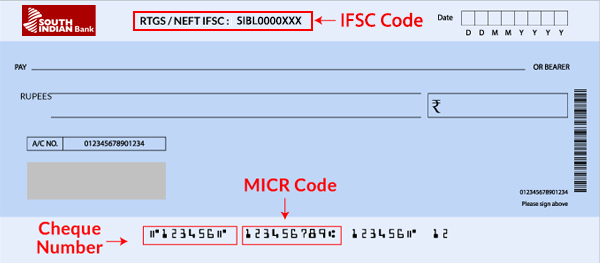 RBI Website
RBI is central to all the Indian banks. RBI's official website https://www.rbi.org.in/Scripts/IFSCMICRDetails.aspx has all the specific bank branch codes.
Net Banking
South Indian bank's internet banking website mentions the branch codes. You can find the correct IFSC, MICR, and SWIFT codes easily on the site.
South Indian Bank Customer Care
It sometimes becomes challenging to find the correct SWIFT code of a branch. But do not worry! South Indian bank's customer care is accessible 24*7. The team will provide the specific branch's SWIFT code.
South Indian Bank Statements
Having a net banking account is like an asset for banking transactions. Login to your South Indian Bank online accounts and analyze the statements. Here you will find the correct bank codes.
How to Transfer Money through NEFT, RTGS, IMPS Processes of South Indian Bank?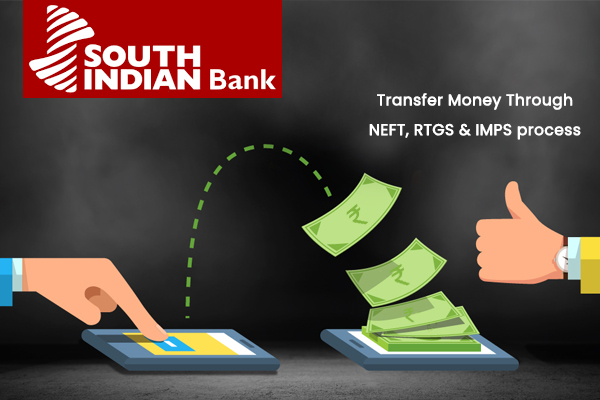 NEFT
RBI has introduced NEFT to facilitate banks to transfer funds online from one branch to another of the same or different bank. It is available for the savings or current account holders of the South Indian bank.
South Indian bank does not have an upper or lower limit for NEFT transactions. It levies Rs 1.25 per transaction for funds transfer up to Rs10,000, Rs 2.50 for transaction above Rs10,000-Rs 1 lakh, and Rs 7.50 for above Rs 1 lakh – Rs 2 lakh. The bank charges Rs 12.50 for transactions above Rs 2 lakhs. However, the bank has different charges for transactions done within the bank.
National Electronic Funds transfer conducts online money transfer in batches. It takes nearly 2 hours for the receiver to get the funds. You will require the sender and receiver's South Indian Bank IFSC Code for NEFT funds transfer.
RTGS
RTGS transfers funds online faster than NEFT. Real-Time Gross Settlement is a continuous and robust payment method that takes place in real-time. As a result, the financial institutions conduct inter-bank transactions on an immediate basis.
South Indian bank has a minimum limit of Rs 2 lakh with no maximum limit for funds transfer. The bank levies Rs 12.50 per transaction for funds transfer of Rs 2 lakh – Rs 5 lakhs. It charges Rs 25 for transfers above Rs 5 lakhs. The charges for bank-led transactions are different.
The transactions with RTGS have a faster settlement cycle. However, you will need the beneficiary's name, account number, and IFSC code for an online money transfer with RTGS.
IMPS
IMPS is a quick, smooth, and instant funds transfer service. Immediate Payment Service is inexpensive and 24*7 available. You can make use of IMPS even on public holidays and Sundays.
South Indian bank enables the customers to transfer up to Rs 2 lakh per transaction. The bank does not charge funds transfer through IMPS for mobile or internet banking. It charges Rs 5 for funds transfer of Rs 1000-Rs 1 lakh in the bank. The charge for Rs 1 lakh -Rs 2 lakh is Rs 15.
IMPS also enables the customers to access funds and transfer funds through mobiles. You need the beneficiary's name and account number for phone to account transaction. Beneficiary's MMID is needed for phone-to-phone money transfer.
About South Indian Bank
South Indian Bank is among the earliest established banks in South India, Thrissur, Kerala. It became a scheduled bank from a private bank in 1946. The bank has developed an in-house and an automation software system since 1992.
The bank has 924 branches across India with four service branches, 20 regional offices, and 53 extension counters. The bank is proactive with a skilled, tech-savvy team available at the core of services.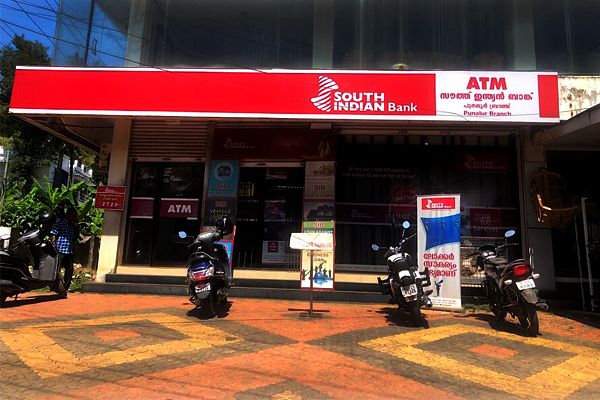 South Indian bank savings account types are mentioned in the table –
| | | |
| --- | --- | --- |
| Savings Account | Minimum Balance | Interest Rate |
| Savings Account | NA | 4.00% - 4.00% |
| Mahila Plus Savings Bank | NA | 4.00% - 4.00% |
| Junior Savings | Rs. 150 QAB | 4.00% - 4.00% |
| Privilege Savings | NA | 4.00% - 4.00% |
| Basic Savings Bank Deposit Account | NIL | 4.00% - 4.00% |
You require the following a savings account in South Indian bank-
Photo ID proof like PAN card, passport, driving license, Aadhar card
Address proof like driving license
Two passport-sized photographs
FAQs
1) What is the Process to Activate My IMPS?
If you want to initiate a transaction through your mobile, you will have to do mobile registration with South Indian bank. The receiver will have to collect MMID from branch bank and share with you for funds transfer through mobile. You do not have to do mobile registration if you are already conducting transactions through ATM or the internet. The receiver can also send Aadhar, account number, and IFSC code to receive money.
2) How Can I Get South Indian Bank CIF Number through Mobile?
CIF is Customer Information File that banks use for storing all the details of the customer. It includes address and ID proofs, KYC, loans, Demat, and PF information. Your e-statement mentions the CIF number. To receive it, send an SMS to the South Indian bank from the registered mobile number. You will receive an e-statement. Open the PDF to get the CIF number.
3) How do I Benefit from South Indian Bank Electronic Bank Funds Transfer?
Electronic funds transfer enables you to conduct faster and instant money transfers. It is safer and more secure than carrying cheques or cash physically to the bank. South Indian bank allows you connect digitally and automates the system.
4) Is it Mandatory to have the Beneficiary's IFSC Code for Online Funds Transfer?
Yes, you need to have the beneficiary's IFSC code as the bank will not transfer funds online without providing an IFSC code.
5) How do I Suffer on Providing Incorrect IFSC code?
If you mistakenly submit the wrong IFSC code, the bank will reroute money back to your South Indian bank savings account. However, if the funds transfer takes place, you can contact customer care immediately.