Union Bank Of India IFSC Code, MICR Code and SWIFT Code
You might agree that online banking is now one of the most significant boosts to our lives. Just think of it. No more lines and chasing bank cashier or manager. We can make optimum use of the Union Bank of IFSC Code for our banking needs. The net banking customers enjoy immediate access to their bank accounts, pay bills, and a full range of banking services. You can easily do all your banking activities with mobile or computer within minutes. What else one wants?
Indeed, online banking keeps your money safe and mind at ease. However, there is the need to conduct net banking carefully with precautions. You need to have complete information on the codes that you require for the transactions. We have put together a blog containing all the information on digital banking.
Union Bank of India IFSC Code
Whenever you do an online transaction, the bank will require to fill an IFSC code. Isn't it? Do you what is an IFSC code and why is it mandatory to complete a funds transfer? The IFSC code allows the customers to transfer funds quickly within less time. The code is unique to each bank and differs for each branch. It helps to recognize the particular bank branch participating in the online funds' transfer.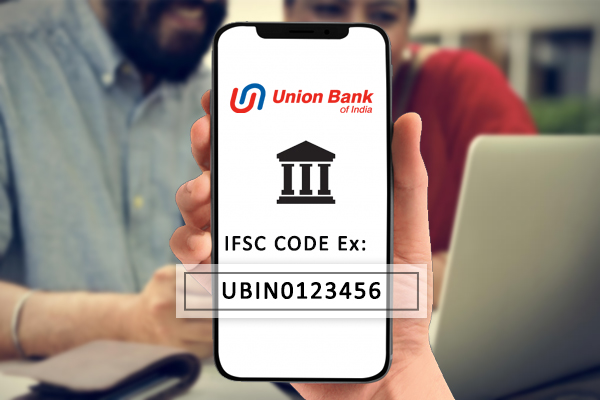 RBI assigns IFSC code to each bank branch to ensure maximum accuracy during the online transactions. The code identifies source and destination banks and regulates online funds transfer. IFSC code ensures safe process through transaction modes like RTGS, NEFT, IMPS, and bank to bank money transfer. Union Bank IFSC Code is an 11-digit code that combines letters and alphabets.
For example, The Union Bank of India Chandigarh Sector 7 branch IFSC Code is UBIN0555827.
The first 4 letters are the bank name, and the 5th character is zero that is common. The last 6 digits signify the specific bank branch.
Union Bank of India MICR Code
MICR or Magnetic Ink Character Recognition helps conduct safe monetary transactions and quick processing of Union Bank's cheques. MICR is a unique 9-digit code that is located at the bottom of the cheque. MICR Code of Union Bank of India, Guwahati, Main Branch is 781026002.
The first 3 digits are the city code aligned with the PIN code of the city's postal address. The next 3 digits are the bank code and the last digit is the branch code.
MICR is a machine-readable code that recognizes the bank branch to which a cheque belongs. When a cheque goes for clearing, the magnetic reader reads the code and automatically sorts the cheque.
Union Bank of India Swift Code
SWIFT code identifies particular banks and branches that participate in international money transfers. Several banks utilize the SWIFT code to transfer transaction-related messages to other banks. SWIFT or BIC is a combination of letters that help to identify the bank branches. It recognizes the bank, location, country and, branch.
SWIFT code and BIC (Bank Identifier Code) is the same thing. The code is somewhat similar to the Union Bank of India IFSC code. It is because MICR also makes sure that the bank transfers funds to the correct bank branch. SWIFT code is an 11-digit code. The initial 4 letters are the bank code, and the following two letters are the country code. The subsequent 3 letters signify the location code, while the last 3 letters are the branch code.
Union Bank of India Industrial Finance Branch Ahmedabad, SWIFT code is UBININBBIFA.
How to Find IFSC Code, MICR Code & SWIFT Code of Union Bank of India?
Until now, you must have understood that the Union Bank of India IFSC code, MICR, and SWIFT codes are critical in online funds transfer. But do you know how to find the codes?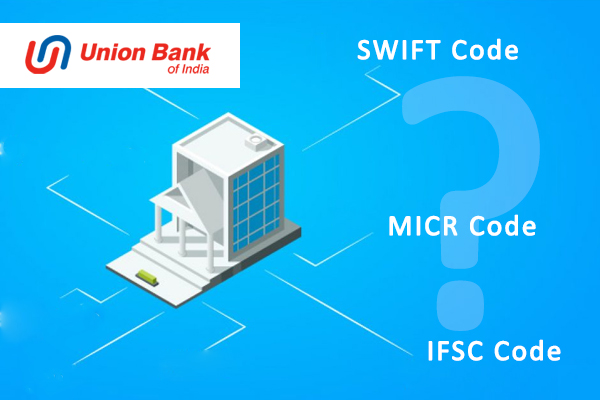 There are several sources from where you can find the codes of the specific bank branch. 'Find Your Bank' is a fantastic website that can assist you in finding the correct code. It also has an app from where you can access the bank codes anytime.
Let us look at the steps to follow on the site.
You can either visit "Find Your Bank" or download the app.
Enter details like bank name, branch, and state on the landing page.
Click on the submit button.
Union Bank of India IFSC code will generate.
You can also generate MICR and SWIFT codes.
The other sources from where you can find the bank codes are -
Cheque book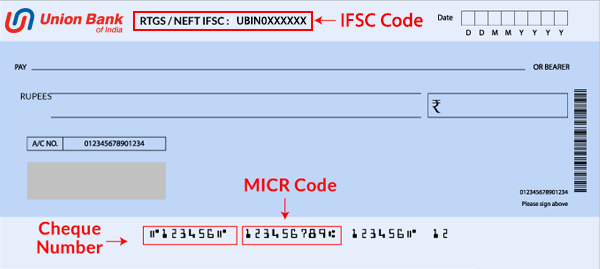 Union Bank of India cheque book has MICR and IFSC codes. IFSC code is situated at the cheque's top corner, while MICR is at the cheque's bottom.
Passbook
Union Bank of India passbook has MICR and IFSC code of the specific branch you have an account.
RBI Official Website
RBI is the prime bank that controls the working of other banks. Visit RBI's website https://www.rbi.org.in/Scripts/IFSCMICRDetails.aspx to find all the bank codes of the specific branch.
Net Banking
If you have an online account of Union Bank of India, you can navigate the bank's website. Once you login into your online account, you can find the IFSC and MICR codes.
Union Bank of India customer care
The bank is committed to providing all facilities to the customers 24*7. To find the SWIFT code for a specific bank branch, you can call customer care and ask for the details.
Union Bank of India bank statements
Once you sign in to your online Union Bank of India account, you can find the codes. Analyze the bank statements to find the correct code.
How to Transfer Money Through the Union Bank of India NEFT, RTGS and IMPS process?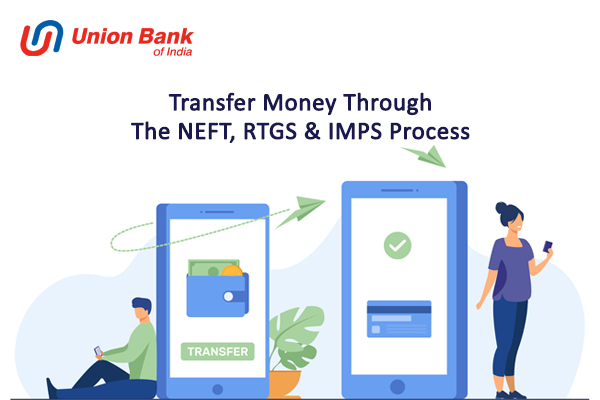 NEFT
NEFT is a reliable and flawless funds transfer system governed by the RBI. Union Bank of India NEFT services enables the customer to transfer funds from one branch to another or any other bank branch.
National Electronic Funds Transfer takes place in batches and not in real-time. It is suitable to make transactions above Rs 2 lakh. It is a secure, fast, and effective way to carry the transactions. Individual customers and corporates can avail of NEFT services.
NEFT works on a 12-hourly settlement system between 8 am to 7 pm on all weekdays except 2nd and 4th Saturdays. The bank will credit money to the beneficiary's account on the same day or the next day if the customer makes the fund request in the last settlement batch.
Union Bank of India levies some charges on the NEFT service. It charges Rs 2.50 per transaction for an amount up to Rs 10,000 and Rs 5 for transactions between Rs 10,000 – Rs 1 lakh. It charges Rs 15 for fund transfer above Rs 1 lakh – Rs 2 lakh while Rs 25 for above Rs 2 lakh. The charges include applicable taxes.
The bank does not have any limit on the amount that customers can transfer through NEFT. It would help if you have the beneficiary's name, account number, and Union Bank IFSC code to carry the transaction through NEFT.
RTGS
RTGS is a fast method to transfer funds online in real-time. RBI has created RTGS that is a robust, fast, and continuous payment system. RTGS has a faster settlement cycle.
The banks and financial institutions use Real Time Gross Settlement System to transfer funds and carry inter-bank transactions on an immediate basis. The system ensures that the receiver can access the funds instantly without any delay or after a duration.
The requests for settlement are on an instruction basis rather than batch-wise. Union Bank of India has set a minimum transaction amount as Rs 2 lakh, while there is no upper limit for RTGS transactions.
Union Bank of India levies Rs 25 for transactions between Rs 2 lakh to Rs 5 lakh from 8 am to 11 am. The charges increase to Rs 27 from 11 am to 1 pm while Rs 30 after 1 pm. For RTGS transactions of more than Rs 5 lakh, the bank charges Rs 50 from 8 am to 11 am while Rs 52 for 11 am to 1 pm. The charges are Rs 55 after 1 pm. You will require the beneficiary's name, IFSC code, and account number for transactions through RTGS.
IMPS
IMPS allows the customers to transfer funds immediately within a fraction of seconds. In other words, it is a quick and smooth funds transfer service that makes online banking convenient. The service is also available on Sundays and bank holidays.
IMPS is easily accessible and inexpensive. Indian Payment Service requires the customer to register their mobile number with the Union Bank of India for mobile banking. Customers can also transfer funds using the person to account number option (P2A). In this, you can send money to any bank account by entering the IFSC code and account number.
You can also use person to person (P2P), where you can send money using the beneficiary's MMID and mobile number. Union Bank of India allows a maximum of Rs lakh per day transaction through IMPS.
The bank levies Rs 5 per transaction up to Rs 1 lakh while Rs 15 for transactions between Rs 1 lakh – Rs 2 lakh.
About Union Bank of India
Union Bank of India is a public sector entity. It was established in 1919 with the headquarters in Mumbai, Maharashtra. Today, Union Bank of India has a network of 9500+ domestic branches. It also has 13300 + ATMs serving over 120 million customers.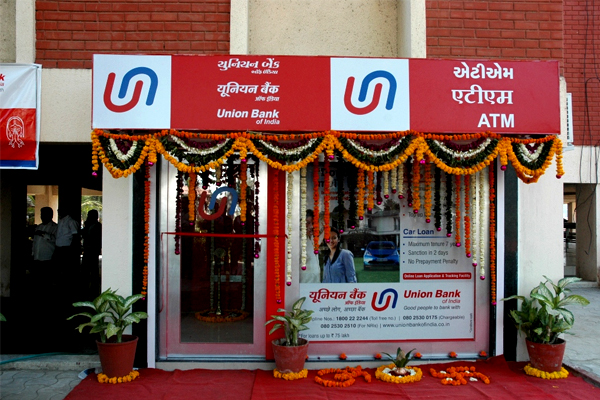 The bank is awarded several times for expertise in digital banking, technology, MSME, financial inclusion, and human resources development. It is the 1st public sector bank that has adopted 100% computerization at the branches.
Union Bank of India is a team of fully equipped professionals to manage multiple in-house applications.
Types of Union Bank of India savings account are listed in the table.
| | | | |
| --- | --- | --- | --- |
| Account Name | Rate of Interest | Minimum Balance | Eligibility |
| Union Digital Saving Account | 3% p.a. | No minimum balance | Any individual above 18 years of age. Joint mandate or joint account for operation is not permitted. |
| United Basic Savings Bank Account | 3% p.a. | - | Any individual or jointly by 2 or more individuals |
| United Bonanza Savings Scheme | 3% p.a. | RS 10,000 | Eligible customers of savings bank account |
| United Children Savings Account | 3% p.a. | RS. 50 | Minors of 10 years |
Documents required to open a Union Bank of India savings bank account –
Two passports sized photographs
Photo identification proof like PAN card
Residence proof – driving license/ voters identity card/ ration card/ electricity bill/ passport
FAQs
1) Does Union Bank of India charge net banking services?
Yes, the online banking services are free. However, the bank will levy charges for the services like NEFT, DD, and RTGS.
2) Do I need an account in Union Bank of India to avail NEFT services?
Yes. At present, this facility is available to customers who have an account with the bank.
3) How will I know that the branch to which I have to transfer money is enabled for NEFT?
You can get the required information of the branch from the branch where you hold an account. You can also check http://www.rbi.org.in/scripts/neft.aspx. It is the official site of RBI that gets updated regularly.
4) Do I need the transferee's IFSC code to conduct transactions?
Yes, you cannot transfer funds without providing the IFSC code.
5) What is the difference between NEFT and RTGS?
While RTGS is based on a gross settlement system, NEFT is a net settlement system. It means that RTGS is mainly used to transfer large sums of money immediately. NEFT is better to transfer a small amount and when there is no urgency.