YES Bank IFSC Code, MICR Code and SWIFT Code
If you ask anyone what things have made their life more comfortable, they would likely say cell phones, electronic gadgets, and household appliances. But, one of the most significant additions to easy living in recent years is online banking. For instance, YES Bank IFSC Code has made online transactions effortless.
Don't you agree? No more queues, no dealing with tantrums of stamps, and chasing down the branch managers. However, online banking requires awareness and attention at each step.
Finding out the right YES Bank IFSC Code or having information on dealing with MICR and SWIFT codes has become the prime requirement of online banking. The article will help you understand the basics of digital banking.
Let us find out about YES Bank IFSC Code, MICR Code, and SWIFT Codes.
YES Bank IFSC Code
Do you transfer funds through a net banking account? If yes, you must be asked to fill in some necessary details like account number, account holder's name, and IFSC Code. You might have an IFSC code but ever wondered what it is?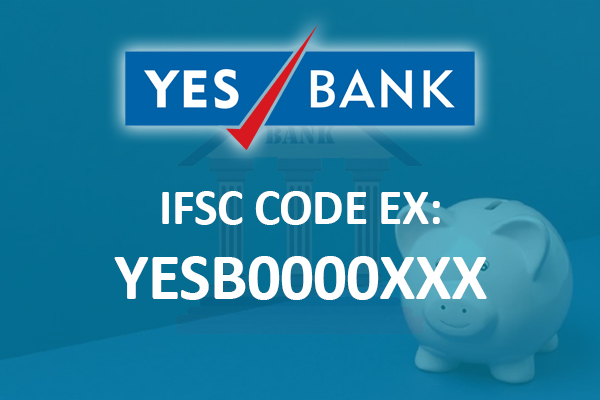 IFSC or Indian Financial System Code is an 11-digit alphanumeric code that RBI allots to every bank branch. The first four alphabetic characters indicate the bank's name, 5th character is 0, which is common, and the last six characters are used to signify the branch code.
For example, the The YES Bank Annanagar Branch IFSC Code is YESB0000324. The first four-letter signifies the bank name, followed by 0, and 000324 is the Annanagar branch Chennai branch code.
Ever wondered why do you need an IFSC code? IFSC helps to carry out fund transfer transactions through electronic means by routing messages to the specific branch. IFSC is also used by fund transferring systems to involve both branches in the transfer.
In other words, YES Bank IFSC Code helps to make financial transactions quick and smoother. You have easy access to your net banking account anytime or anywhere.
YES Bank MICR Code
Have you noticed a code printed at the bottom of a cheque? Ever thought about what it is? MICR or Magnetic Ink Recognition Code is a code that helps to identify cheques and make the process faster. It is a 9-digit code that helps in identifying the bank and branch which is participating in clearance.
MICR includes details like account details, bank code, amount, cheque number, and a control indicator. You can easily trace the MICR number at the bottom of the cheque printed on the cheque number's right-hand side.
The initial 3-digit of the code implies the city code, the next 3 signify the bank code, and the last 3 represents the branch's code. For example, the MICR code of YES Bank Ltd, Adarsh Nagar New Delhi is 110532126.
SWIFT Code of YES Bank
A SWIFT code operates at an international level and identifies banks and financial institutions globally. The code is used to transfer money between banks, especially for SEPA payments or international wire transfers. It is quite similar to YES Bank IFSC Code is a unique code used worldwide. Banks use the code to transfer messages between each other.
SWIFT is known as a standard format for Business Identifier Code. It is accepted by the International Organization for Standardization(ISO). It is applicable for financial and non-financial institutions.
SWIFT code is an8–11-digit number. The first 4 are letters that represent bank code; the next2 are only letters that describe the country code. The following two characters can be a blend of letters and digits. The last three characters in a SWIFT code give details of the branch code.
For example, the SWIFT code of YES Bank Ltdis YESBINBBDEL format. It indicates Yes Bank for city Delhi and country India.
How to Find IFSC, MICR Code & SWIFT Code of YES Bank?
Now that you know about the banking codes and their work, you must be wondering how to find these? Several branches of a bank might confuse you whether a certain code is the right one.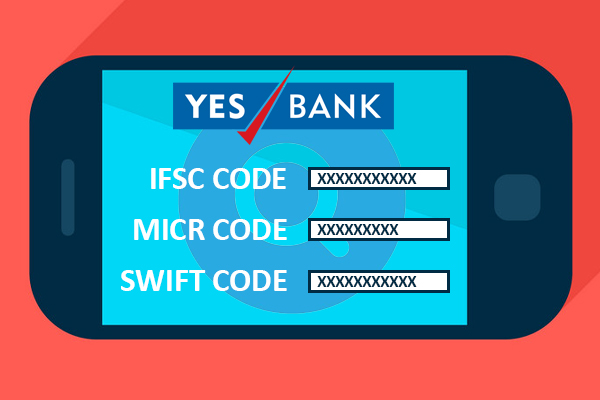 Sometimes, searching the correct IFSC, MICR, and SWIFT code can be tedious if you track a specific district bank's codes. But do not worry! There are several ways to help you find the exact code that you are looking for. Find your Bank is an ideal place for this.
You need to know the location you want to search Yes Bank IFSC code or other codes. It will help you find results by following a few steps.
Visit the Find Your Bank and land on the home page.
Fill in the details required to ask. Fill in the bank you are looking for.
Enter the state and district
Select the branch for which you have to find the code.
Click search and find the correct IFSC, SWIFT, and MICR code you seek.
Find Your Bank is a user-friendly tool that helps you find the exact codes for a bank and a particular district. You also have the option to find the address from a known YES Bank IFSC Code and SWIFT and MICR code for a similar branch.
Find Your Bank's app on mobile is also handy to carry a quick search. You can install the app from the Playstore available on your Android. With this, you will find any details related to code as soon as you need them.
Do you know that other areas are from where you can find your IFSC, SWIFT, and MICR code? Let us discuss the sources apart from Find Your Bank from where you can search the codes.
YES Bank Passbook
The bank passbook also contains the details related to the IFSC and MICR code of your particular bank's branch.
YES Bank Cheque Book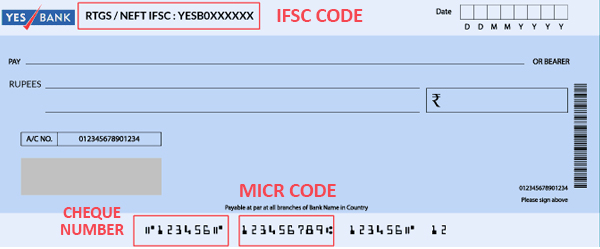 You can easily find your bank's IFSC and MICR code on your cheque book. While Yes Bank IFSC code is located on top and MICR is listed at the bottom.
RBI Official website
Do you know that RBI assigns all IFSC and MICR codes? You can find the codes easily on RBI's official website.
YES Bank Net Banking
You will find a particular code on the YES Bank Ltdon net banking or any other digital banking platform.
YES Bank Customer Care
Sometimes, you will find it difficult to find the correct SWIFT code for carrying international transfers. For this, you can always contact YES Customer Care. You can also get the code by looking at your recent bank statements. You only have to sign to your YES bank account and click on 'view statement' and get the code you are looking for.
How Can You Transfer Money Using YES Bank NEFT, RTGS & IMPS?
Do you know that there are different methods to transfer money online? YES Bank Ltd. provides three different methods to conduct money transfers. Let us know the details of the methods.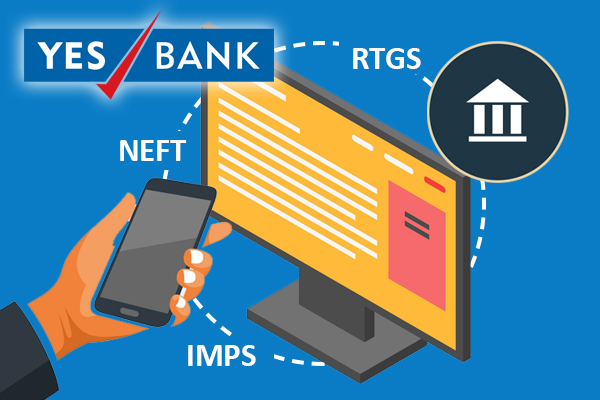 NEFT
One of the most common methods to transfer money digitally is NEFT(National Electronic Funds Transfer). In this, cash transaction takes place in batches operating hourly. Your money transfer is dependent on the operation of a particular batch. NEFT transfer is dependent on time, and funds will get transferred the next day if a cash transfer request is initiated beyond the NEFT's operating hours.
RBI allows NEFT transactions to carry 24*7 and 365 days at YES Bank Ltd. The settlement is carried on a half-yearly basis. 48 half-yearly batches run each day from 00:30 hours to 00:00 hours per day. RBI does not assign any maximum and minimum amount for conducting NEFT transactions. However, a specific bank might specify the limit for the transaction.
A transaction fee is fixed by YES bank from Rs 2.50 per transaction to Rs 25 per transaction. Apart from this, GST for NEFT transactions is also applied based on the transaction amount.
You need to submit the following details in the YES Bank NEFT form-
Beneficiary's account number and IFSC Code
Name of the beneficiary
Name of remitter
Remitter's account number and mobile number
RTGS
RTGS (Real Time Gross Settlement) facilitates paying high-value transfers promptly in a fraction of seconds. RTGS is mainly used to carry immediate fund transactions.
YES Bank Ltd allows a minimum of Rs 2,00,000fund transfer through RTGS. However, no upper limits fixed by the bank when you do it from a branch. The bank also charges a minimum of Rs 20 to Rs 40 per transaction when a branch performs it, while it is nil in case it is a digital banking transfer.
RTGS is more costly than NEFT. You should have the following details.
Beneficiary's name and account number
IFSC code
IMPS
IMPS or Immediate payment services is the fund transfer system from YES Bank to any other bank. It is used to make an instant transaction.IMPS is available to the users 24*7 and on bank holidays as well without any time limitation.
YES, Bank has offline and online modes for IMPS. The fund transfer limit is Rs 50,000 fixed by YES Bank. IMPS carried through mobile and online banking will charge Rs 5 per transaction.
You need a mobile or net banking account to make or receive payments or transfer funds from one account to another by YES Bank IMPS. You need to have the recipient's account number and Aadhar number or IFSC.
About YES Bank
YES Bank is a high-quality bank focused on providing exclusive services to customers. It was established in 2004with headquarters located in Mumbai. YES, Bank Ltd provides financial and banking services for retail and corporate customers. YES Bank has more than 1000 branches in Pan India with 1800 ATMs in 28 states and 7 UTs in India.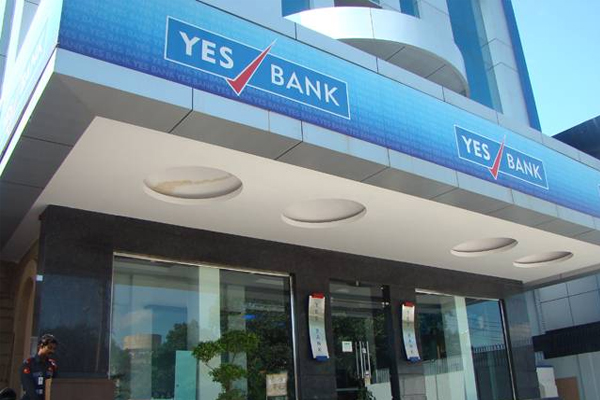 You need the following documents to open YES Bank Savings Account-
Duly filled account opening form
PAN card
Latest passport size photographs
Identification proof- driving license, Voter's ID, Passport, PAN card
Savings balances

Interest Rate – Resident and Non-resident

customers

Upto 1,00,000
4%p.a.
From 1lakh – less than 10 lakhs
4.75% p.a.
From 10 lakhs -less than 100 crore
5.5% p.a.
FAQs
What is YES Bank's Credit Card IFSC Code?
A Credit Card enables a customer to use NEFT for paying the credit card bills. The online payment that involves a YES Bank's credit card IFSC makes use of a different platform.
Can I Use my Existing YES bank Savings Account to Change the Employer?
Yes, you can, but only if the new employer is a Corporate account holder in YES Bank.
How Can I Place a Query for an Account Statement with YES Bank?
You can either place a request through online banking or by visiting the nearby branch or calling the customer care center of YES Bank.
How will I be able to Stop a Cheque Payment with YES bank?
You can do it through Branch, Net banking, SMS, or mobile banking and by calling at the YES Bank call care center.
Is it Necessary for the Beneficiary to be Registered with YES Bank IMPS to Receive Funds?
No, the beneficiary needs to have only a bank account to accept the funds.