Karnataka Bank IFSC Code, MICR Code and SWIFT Code
Today, online banking has made our lives easier and more comfortable. It has enabled us to conduct all the banking activities with only a click while sitting anywhere. In this context, Karnataka Bank IFSC Code is critical in fulfilling our banking needs. Internet banking offers quick ways to do conduct all the banking deals transactions like online funds transfer, utility and credit card bill payments, managing bank accounts, and investing in IPOs and FDs. And yes! You do need to stand in the long queues and approach personnel again and again.
Indeed, online banking has made everything easy for us. However, you need to conduct net banking activities by taking precautions. If you do not have sufficient information about it or are not confident while carrying out an activity online, do not go for it. You ought to have correct and complete information on the bank codes for online transactions. This e present blog has all the details that you need to know about internet banking.
Karnataka Bank IFSC Code
Karnataka Bank IFSC Code assists you in funds transferring funds quickly. RBI assigns each bank branch a unique IFSC code that varies from one another. The Indian Financial System Code recognizes the specific branch that participates in the online settlement of funds.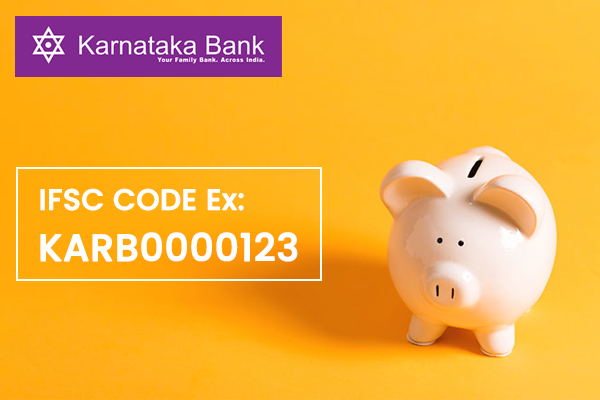 An IFSC code is required to carry secured transactions through RTGS, NEFT, IMPS, and CFMS. IFSC has 11 -digits that have include numbers and alphabets. For example, Karnataka Bank New Delhi IFSC Code is KARB0000537 . The initial four letters are the bank name, and the following is a universal zero. The last six digits signify the bank branch's address, which is always different.
RBI ensures zero possibility of inconsistency during online transactions. Karnataka Bank IFSC Code regulates the funds' transfer by correctly identifying the source and destination banks.
Karnataka Bank MICR Code
MICR is an exclusive 9-digit code located at the bottom of a cheque's bottom that helps in making monetary transactions and quick handling of Karnataka bank's cheques. MICR code of Chittaranjan Park branch, New Delhi, is 110052034. The first three numbers signify the city code that aligns with the postal address PIN code. The next three digits are the bank code, and the last three digits indicate the branch's code.
Special ink prints certain characters on the original bank documents sensitive to magnetic fields. Magnetic Ink Character Recognition verifies the documents' validity of the documents used in banking transactions. It also validates cheques for clearance and helps to fill forms like SIP.
Karnataka Bank SWIFT Code
SWIFT code or BIC (Bank Identifier Code) are the same and are mostly used in place of one another. SWIFT code recognizes branches and banks in money transfer internationally. The code has letters that indicate the branch code.
SWIFT code is fairly similar to Karnataka Bank IFSC Code as it also makes sure that the code identifies the accurate destination and transfers funds to the correct branch. The banks utilize SWIFT code to transfer transaction-related messages. The code helps to know the country, bank, branch, and location. The SWIFT code of Karnataka bank, Bangalore, is KARBINBBBNG.
The code contains 11 letters. The first four letters signify the bank code, while the following two letters indicate the country code. The subsequent three letters refer to the location code, while the last three letters show the branch code.
How to Find the IFSC Code, MICR Code & SWIFT Code of Karnataka Bank?
Karnataka bank MICR, IFSC, and SWIFT codes are essential to smoothly conduct online funds transfer and other internet banking procedures. But do you know the sources to access the correct branch codes? One of the websites that contain the correct bank codes is 'Find Your Bank.' It is a website and app that grants easy access to Karnataka bank codes anytime.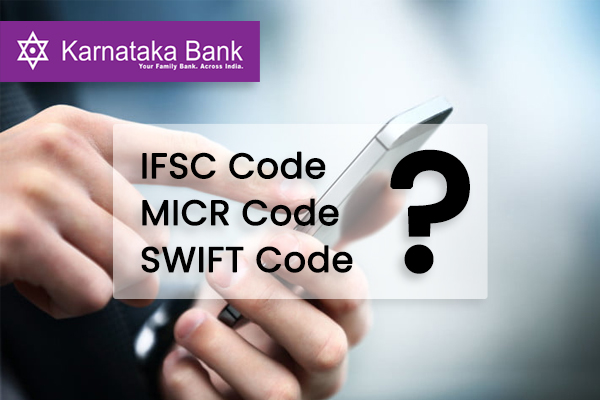 Follow the steps on the website –
You can either download the Find Your Bank app or visit the website https://findyourbank.in/.
Enter name, bank name, and branch details on the landing page.
Submit the details.
Karnataka Bank IFSC Code will generate.
MICR and SWIFT codes will also generate on the website.
The other sources to find the correct codes are mentioned below-
Passbook
Your Karnataka bank passbook has the MICR and IFSC code of the particular branch in which you have an account.
Cheque Book
The top corner of a cheque mentions the Karnataka Bank IFSC Code, while you will find MICR at the cheque's bottom next to the cheque number.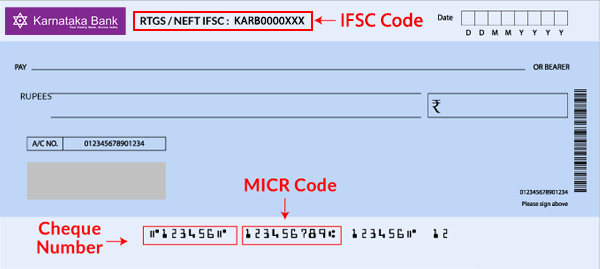 RBI Website
RBI is the supreme of all the banks that and supervises them. You can find the specific branch code on the official website : https://www.rbi.org.in/Scripts/IFSCMICRDetails.aspx
Net Banking
Karnataka bank's digital website contains all the codes. You can find the code for the specific branch easily.
Customer Care
It can sometimes be challenging to find SWIFT code for a branch. Do not worry! Karnataka's customer care is available 24*7 to get the correct SWIFT code.
Bank Statements
Having an online account at Karnataka bank will help you get the correct codes. Once you sign in to the net banking account, you can analyze your bank statements. Here, you can find the valid branch codes.
How to Transfer Money through Karnataka Bank NEFT, RTGS & IMPS process?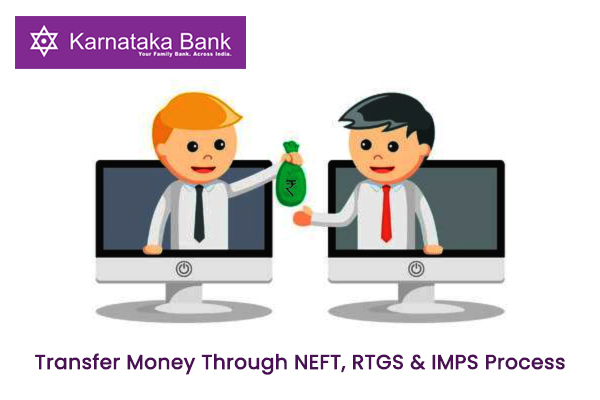 NEFT
NEFT enables the customers to transfer funds online hassle-free from one branch to another of the same bank or a different bank. National Electronic Funds Transfer allows conducting online transactions in batches.
Karnataka bank allows NEFT to the customers holding a savings or current account with the bank. You have to pay minimal charges to transfer the amount online. NEFT takes around 2 hours to receive the funds. The bank does not have a maximum or minimum NEFT limit. Karnataka bank charges Rs 2.25 for transactions of up to Rs 10,000, while it charges Rs 4.75 for Rs 10,000- Rs 1 lakh. It levies Rs 14.75 for Rs 1 lakh-Rs two lakhs and Rs 24.75 for transactions above Rs 2 lakhs.
You will need the beneficiary's name, address, and account number. You will also require the sender and payee's Karnataka Bank IFSC Code for transactions through NEFT.
RTGS
RTGS is an integrated, fast, and secure way for transferring funds in real-time. RBI ensures that transactions are done with a quicker settlement cycle through Real-Time Gross Settlement. The banks also implement RTGS for carrying inter-bank transactions on an immediate basis.
Karnataka bank allows a minimum transaction of Rs 2 lakh while there is no maximum limit for RTGS. The bank levies Rs 24.50 for the transaction of 2 lakh – Rs, 5 lakh between 8 am-1 pm. It charges Rs 49.50 for above Rs 5 lakhs from 1 pm-6 pm.
You will have to provide the beneficiary's name, account number, type, and IFSC code to transfer funds using RTGS.
IMPS
IMPS is a quick, accessible, and inexpensive method for transferring money online. It makes online banking convenient for you by completing the transaction instantly. IMPS is available to you 24*7, even on Sundays and public holidays.
Karnataka bank allows Rs 2 lakh per transaction for funds transfer. The bank charges Rs 5 for Rs 1,000 – Rs 1 lakh while Rs 15 is for Rs 1 lakh – Rs 2 lakh. Immediate Payment Service enables you to use mobile instruments to transfer funds and access bank statements. You need the beneficiary's name and account number for the transaction through IMPS.
About Karnataka Bank
Karnataka Bank Limited is a commercial bank that was established in 1924 in Mangaluru, Karnataka. The bank has a national presence with 858 branches in 22 states and 2 UTs. A dedicated and experienced team manages the bank.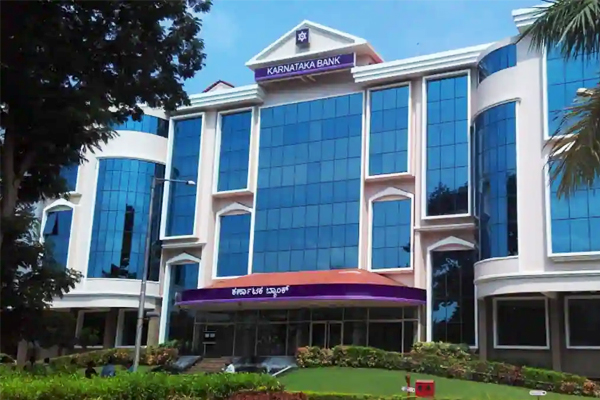 Karnataka Bank offers customized products and services suitable for business or personal use and every type of market. It includes deposits, borrowing facilities, overseas, and online transactions.
Account type
Minimum balance
Eligibility
Rate of interest
General Savings account
With checkbook – Rs 1000
Without cheque book – Rs 200
Account-holders with Karnataka bank above 18 years
4%
KBL Vanitha
Rs 2000 – Metro/Urban
Rs 1000- Semi-urban /Financial inclusion
Females above 18 years and above. Joint account for females only.
4%
KBL Tarun
No minimum balance
Students between 18-25 years
4%
KBL Kishore
No minimum balance
Students between 10-18 years
4%
FAQs
1. Is customer ID and CIF similar?
Yes, there is no difference between net banking customer ID and CIF number. CIF is a Customer Information File that is an 11-digit number. It contains all the information of the account holder.
2. How can I find the Karnataka bank CIF number?
You can find your Karnataka bank CIF number from the e-statement. Once you receive the e-statement, open the PDF to see the CIF number.
3. How to enable IMPS?
If you are doing a transaction through your phone, you have to do mobile registration with Karnataka Bank. You do not need to do mobile registration if you are doing online transaction or through ATMs.