Mahila Co Operative Bank IFSC Code, MICR Code and SWIFT Code
The Mahila Co-operative Bank is a pioneering co-operative establishment located in Bangalore. It was founded in 1977 with headquarters in Bangalore's Seshadripuram. It is a digitally advanced bank, and you will need Mahila Co-operative Bank IFSC Code to access its services.
IFSC, or the Indian Financial System Code, is an 11-digit unique identification code that identifies your local branch. The bank issues it under the supervision of the Reserve Bank of India.
The IFSC Code recognizes and processes digital NEFT, RTGS, and IMPS transactions. Another important credential necessary to execute cheque payments is the MICR code, which you can find on your cheque leaf.
On the other hand, SWIFT codes are primarily used to transfer money between banks, particularly in international wire transactions. Read our extensive guide if you wish to gain further information about these codes.
Mahila Co-Operative Bank IFSC Code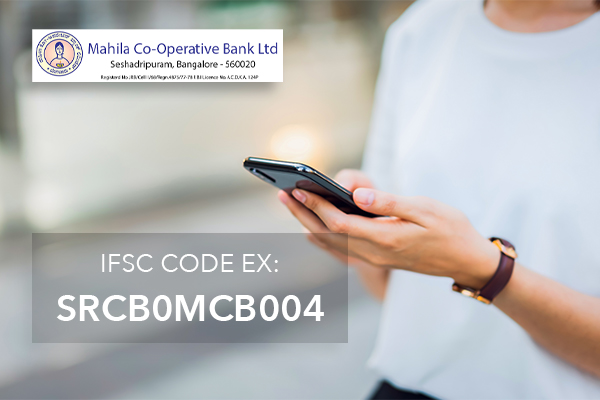 When it comes to online financial transfers, the IFSC code is quite significant. Since the RBI and your bank employ it to monitor and track transactions, it is also advantageous for the safety of payments. Aside from that, it's crucial to figure out where funds come from and where they go.
The Mahila Co-operative Bank IFSC code is an alpha-numeric code of eleven characters in the form 'ABCD034567'. For example, the Mahila Co-operative Bank's Seshadripuram branch IFSC Code is SRCB0MCB002.
You can break down this code into three sections:
The first four numbers (SRCB) represent your bank.
The fifth digit, (0), is always a zero.
The final six numbers give the branch code (MCB002).
Mahila Co-Operative Bank MICR Code
The MICR code on the check leaf is also distinctive. The MICR (Magnetic Ink Character Recognition) technology helps print the MICR codes. It's necessary for recognizing, conducting, and clearing cheques.
The nine-digit MICR code for Mahila Co-operative Bank's Seshadripuram branch is 560267002. The first three digits (560) correspond to the city, aligning with the PIN code. The following three numbers (267) give the bank code, and the ending three digits (002) denote the branch.
The Mahila Co-operative Bank MICR code is present on the bottom of your check leaf, next to the cheque number.
How to Find the IFSC Code, MICR Code & Swift Code of the Mahila Co-Operative Bank?
You will need the Mahila Co-operative Bank IFSC code and MICR code to make payments. It's vital that you know all of your credentials. You can acquire all of these codes in a range of methods. Here are some techniques for obtaining them:
Find Your Bank
Find Your Bank is a website that provides a number of different financial services. It's among the most practical ways to track your bank account information. To obtain the IFSC and MICR code, go to their website and provide the following information:
Name of the bank
State
District
Branch
Click 'Enter'
When you type in all of these data and hit enter, the results will show you the appropriate codes. Find My Bank has also built a mobile app that you may utilize at any place and any time. With only a few taps on this smartphone app, you can quickly discover these codes.
Documents from the Bank
On the bank paperwork, your bank credentials are always present. You can easily spot the IFSC and MICR codes on the bank passbook and the cheque book. The codes are present on the passbook's initial page. To find these in the cheque book, look for the data on any cheque leaf.
RBI
The official website of the RBI or Reserve Bank of India can offer you the Mahila Co-operative Bank IFSC number and MICR code. The Reserve Bank of India holds a record of all IFSC and MICR codes for all Indian bank branches.
Netbanking or Mobile Banking
To obtain these codes, just log in to your bank's net banking or mobile banking platform using your credentials. After login, look through the many choices and choose the code you want. Internet banking has made it very easy to use banking services from the comfort of your home.
Approach the Bank
If the procedures listed here do not bear any result, you can call the customer service department of your bank branch directly for assistance, and they will guide you accordingly.
How to Transfer Money through NEFT, RTGS & IMPS?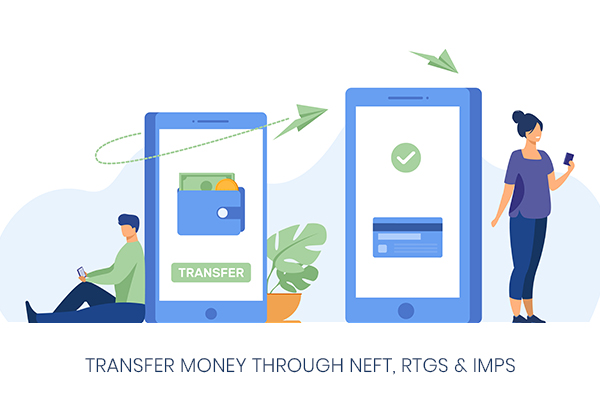 Online cash transfer systems such as NEFT, RTGS, and IMPS make it simple to send money. With your Mahila Co-operative Bank IFSC code, these transactions become much easier. You will require the following information to make a money transfer:
The size of the transaction
Name of the beneficiary's bank
Recipient's name
The remitter's account number
Beneficiary's bank account number
The beneficiary's branch's IFSC code
If necessary, sender-to-receiver information.
NEFT (National Electronic Fund Transfer)
NEFT, or National Electronic Fund Transfer, was conceived by the Reserve Bank of India as an online fund transfer system for rapid transactions. It processes transactions in batches using the DNS (Deferred Net Settling) technique.
The NEFT details are:
| | |
| --- | --- |
| Timings | Available at all times, with no specific timing |
| Charges applicable | Contact Bank for Charges |
| Settlement | Batches of 23 hours |
| Maximum and Minimum limits | No limits imposed |
GST Applicable
To conduct an NEFT transaction, you can utilize the Mahila Co-Operative Bank's Netbanking and Mobile Banking facilities. Simply connect to your preferred platform, select the NEFT option, and fill out the required information along with the Mahila Co-Operative Bank IFSC code.
Ensure you skim through the terms and conditions carefully and thoroughly before proceeding. Only finish the NEFT transaction once you've double-checked everything.
RTGS (Real-Time Gross Settlement)
It's a different type of transaction that enables real-time settlements. It runs on a gross system or a person and conducts transactions at the time of receipt. RTGS payments are non-reversible and are frequently used for greater amounts.
The details of RTGS are:
| | |
| --- | --- |
| Timings | Available all times |
| Settlement | Instant |
| Charges | Contact bank for charges |
| Minimum limit | Rs. 1 |
| Maximum limit | Rs. 2 Lakhs |
GST applicable
To utilize the RTGS service, use your credentials to log in to Mahila Co-Operative Bank's online banking system. The IFSC code for Mahila Co-Operative Bank, as well as the other credentials listed above, are required.
Select the RTGS fund transfer option and provide the needed information. Before completing the transaction, please read the terms and conditions.
IMPS (Immediate Payment Service)
IMPS is a real-time electronic payment processing system that you may use at any time of year, including holidays. It's a better transaction choice because the settlement is instantaneous, and the procedure is straightforward.
Go to the Mahila Co-Operative Bank's online or mobile banking platform to use the IMPS service. For IMPS, you have to have the following deets:
MMID or Mobile Money Identifier code
MMID code of the beneficiary
Account number of the beneficiary
Your mobile number
The AADHAR card number of beneficiary
IFSC code of beneficiary's branch
The IMPS details are:
| | |
| --- | --- |
| Timings | Available all times |
| Settlement | Instant |
| Charges | Contact bank for charges |
| Minimum limit | Rs. 1 |
| Maximum limit | Rs. 2 Lakhs |
GST applicable
Log in to the Mahila Co-Operative Bank mobile application using your bank credentials. Then, among the many possible fund transfer methods, select 'IMPS' and provide the required information as given before.
You will receive a unique passcode during the transaction, which you must input in order to finish the transaction. Once you've verified your password, you'll receive a confirmation text message with the transaction number to your phone number. This means that the transaction is successful.
The transaction number can be helpful in tracking the transaction. It will also help you raise issues in the future if you have any. Simply provide the remitter with the necessary information about your bank account and branch to receive money.
About the Mahila Co-Operative Bank Ltd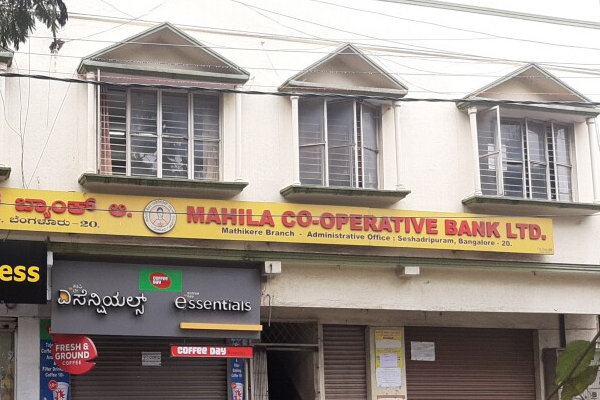 The Mahila Co-operative Bank is a distinct cooperative establishment based in Bangalore. It is the first of its type, being run by entrepreneurial women. Women collaborators such as Smt. A. Pankaja, Smt. Vilasini, and Late. P.V. Parvathi has contributed to the development and stability of the bank.
The concept of a bank only for women has become a reality because of the principles and hard work. The bank was established in 1977 and received its RBI license in 1979. The bank's current operating regions include the Bangalore city corporation, Ramnagara, BDA limits, and Tumkur.
The bank's principal goal since its establishment has been to help underprivileged and needy women in the weaker sections of society. They strive to improve their standard of life by providing financial services that allow them to enhance their family income and become self-sufficient.
Apart from assistance, the bank's major goal has been to urge its customers to be thrifty.
Frequently Asked Questions
1) Is Co-Operative Bank A Government Bank?
Co-operative banks are non-government or private sector banks. The number of shareholders is large and dispersed. The elected director board oversees the operation and makes policy decisions.
2) How do I Transfer Money From a Co-Operative Bank to another Bank?
You can choose to send money from your Co-operative bank to another bank through online or offline methods. To send money offline, you can directly approach the bank. Whereas to send money online, you can use various online fund transfer methods such as NEFT, RTGS, and IMPS. You will need all the details mentioned above in the article.
3) Is Mahila Co-Operative Bank a Safe Place to Deposit Money?
Yes, Mahila Co-Operative Bank is a completely safe and secure institution. It is a well-known Co-operative bank that provides reliable financial services to its customers. The bank has also been recognized by the RBI, ensuring that all of your transactions and deposited cash are secure. In the event of any issue, the customer service staff is always ready to assist.
4) What is MMID Exactly?
Mobile Money Identifier Code is the abbreviation for Mobile Money Identifier Code. It is a seven-digit number given to customers who have signed up for Mobile Banking by a bank branch. You'll need an MMID code to use the IMPS service for transactions.
5) How do I Check my Mahila Co-Operative Bank Balance?
You may check the balance of your Mahila Co-operative Bank account via net banking or mobile banking. Besides that, you may check your balance at any local ATM if you want to use an offline approach. If none of these approaches works, contact the bank directly.