Sumitomo Mitsui Banking Corporation IFSC Code, MICR Code and SWIFT Code
Sending money digitally has become a cakewalk these days. This is all thanks to the Indian Financial System Code, which was introduced by the Reserve Bank of India. For example, if you have to send money to a Sumitomo Mitsui bank, the most important thing you need is the Sumitomo Mitsui Banking Corporation IFSC code.
The IFSC code helps to identify the branch location irrespective of where it is located. Every bank branch comes with its unique IFSC code for this purpose. Even if you don't have an account in Sumitomo Mitsui bank, you can transfer money with the IFSC code and account number.
When speaking of banking codes, there is another code called MICR. It is a Magnetic Ink Character Recognition code used for cheque clearance. As the name suggests, MICR codes are printed using magnetic ink to prevent fraudulent transactions.
Learn more about Sumitomo Mitsui Banking Corporation IFSC code and MICR code by scrolling through the article.
Sumitomo Mitsui Banking Corporation IFSC Code
As also mentioned above, the Reserve Bank of India started the system of IFSC code. All Indian banks have their own set of IFSC codes which is paramount for digital fund transfers like NEFT and RTGS.
The IFSC code is necessary to identify the bank name, branch name, and branch location. The IFSC is an eleven-character code containing both numbers and letters. We can divide the code into three parts.
The first part of the first four characters stands for the bank's name. The middle character is zero, reserved for future use. The remaining six characters stand for the branch name/location. Let's understand the structure better with an example from the Sumitomo Mitsui Banking Corporation IFSC code.
The Sumitomo Mitsui Banking Corporation Delhi branch IFSC code is SMBC0000001. Here the first four letters SMBC represent the Sumitomo Bank, the fifth character is zero, and the last six numbers, 000001, represent the Delhi branch.
Likewise, all the branches of Sumitomo Mitsui banking corporation have separate IFSC codes.
Sumitomo Mitsui Banking Corporation MICR Code
We've already given a brief introduction to the MICR code in the initial part of this article. Let's talk in detail about it now. MICR code plays a crucial part in clearing paper-based documents.
MICR code has no role to play in digital fund transfers. It is necessary for cheque transfers. There is a huge part of people who are yet to explore digital fund transfer means. The MICR code, hence, is necessary for them.
Magnetic Ink Character Recognition Code (MICR) is a nine-digit code containing numbers only. It is printed using magnetic ink. Banks use it for issuing cheques. The purpose of the MICR code is the same as the IFSC code. Both identify branch locations.
When someone issues a cheque, the recipient's bank uses the MICR code to track the bank branch that has issued the cheque.
We can again divide the MICR code into three parts. The first three numbers correspond to the city; the following three numbers represent the bank name. Finally, the last three numbers represent the branch name. The MICR code of Sumitomo Mitsui bank Delhi branch is 110240270.
How to Find the IFSC and MICR Codes of Sumitomo Mitsui Banking Corporation?
As you know by now, IFSC and MICR codes are mandatory for digital and cheque transfers. If you're wondering where to find these codes, don't worry. We will tell you various means of sourcing the mentioned codes.
First of all, Find Your Bank is one of the easiest and reliable platforms to collect these codes. Find Your Bank has records of all the bank's IFSC and MICR codes and not just Sumitomo Bank.
Finding the codes from this platform is very easy. All you have to do is-
Either download the Find Your Bank mobile app or visit the website, i.e., https://findyourbank.in/
Now you have to select details like- bank name, branch name, district, and state name.
Once you select all of these, the IFSC code and the MICR code will appear on the screen.
Apart from this, there are various other means to find the mentioned codes. Let's have a look at them as well.
Bank Passbook and Cheque Book
Every leaf of the bank passbook and cheque book contains information like- account number, account holder's name, IFSC code, and MICR code. The Sumitomo Mitsui Banking Corporation IFSC code and MICR code will also be printed on its cheque book and passbook.
Reserve Bank of India Website
The Reserve Bank of India keeps a database of each bank's IFSC code and MICR code. So when you require these codes, you can look them up on the RBI website.
Sumitomo Mitsui Banking Corporation Website
Sumitomo Mitsui Banking Corporation has its own website for net banking purposes. The bank's website or the mobile app will also provide you with the aforementioned codes.
Bank's Customer Care Service
If you're finding it difficult to use any of the above methods to get the codes, your last resort is calling the bank's customer care. The Sumitomo bank's responsive and helpful customer care service will definitely help you get the IFSC and MICR codes.
How to Transfer Money through NEFT, RTGS & IMPS?
With the rapid popularity of digital fund transfer modes, sending money from any corner of the country has become a cakewalk. If you have a smartphone, a good internet connection, and the receiver's data, including the IFSC code, sending funds will take only a few seconds.
Three of the most popular methods of online fund transfer are- NEFT, RTGS, and IMPS. We will talk about each of these modes and how they work in terms of Sumitomo Mitsui bank in the following paragraphs.
NEFT
NEFT or National Electronic Fund Transfer is one of the most widely used online fund transfer modes. Some of the reasons for its rapid popularity are- it does not have any lower or upper limit, charges are quite low, and it is available 24*7.
You will need the following information to send money via NEFT-
Receiver's name
Receiver's account number
IFSC code
Beneficiary bank name
Branch name
The amount you are going to transfer
RTGS
Real-Time Gross Settlement or RTGS is a system with the real-time settlement of fund transfers. People use it for making large fund transfers. You can't cancel an RTGS payment after the money is sent, so be careful while writing the information about the beneficiary.
The information required for RTGS fund transfer is the same as NEFT. So you can refer to the NEFT section to know about the data you will need for the same.
Immediate Payment Service (IMPS)
IMPS is used for immediate money transfer, and it happens in real-time. There is an upper limit of Rs. 25,000 in IMPS fund transfers. IMPS is available round the clock, so you can send money any time of the day. You will need the following information for IMPS fund transfer-
Beneficiary's name
Beneficiary's MMID code (for transfer from person to person)
The IFSC code of the receiver's branch (for transfer from a person to an account)
Beneficiary mobile number
Beneficiary account number
About Sumitomo Mitsui Banking Corporation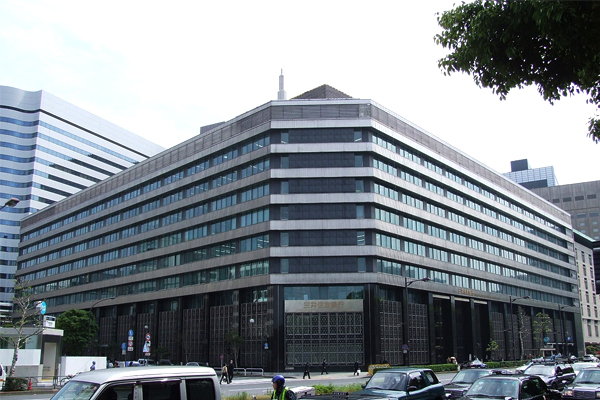 Sumitomo Mitsui Banking Corporation is a Japanese multinational banking and financial service corporation. The organization has its headquarters in Yurakucho, Tokyo, Japan. The banking corporation is known to provide various financial services to a wide range of clients. The institute's client base includes all large corporations, small and medium-sized enterprises, public sector entities, and financial institutions.
The SMBC group is currently operating in 40 countries. According to the International Financial Centers, it is the world's 12th largest bank.
The Sumitomo Mitsui Banking Corporation started working in India in 2012. Its first branch was established in Delhi in the same year. The other two branches in Mumbai and Chennai started operating from the year 2017 and 2020, respectively. The bank started working in India to meet various global financial needs of the citizens.
FAQs
1) Is SMBC a Good Bank?
Yes, SMBC is a good and reliable bank. It is a Japanese multinational bank with its presence in forty countries worldwide. The company has a no-layoff policy, and the benefits provided are really great.
2) Is SMBC a Private Bank?
Yes, it is a private bank. Sumitomo Mitsui was established as a private enterprise in November 1985.
3) Is SMBC a Good Investment Bank?
Yes, SMBC is a good investment bank. The banking corporation provides investment banking, retail, corporation, and lots more services.
4) What Type of Bank Is SMBC?
SMBC is a Japanese multinational banking and financial services institution with its headquarters in Yurakucho, Tokyo, Japan.