Bank of Maharashtra is a prominent public sector bank in India with a strong presence in Maharashtra. It has the most branch network of any nationalized bank present in the state. Among their many services, the Bank Of Maharashtra net banking facility is the most convenient.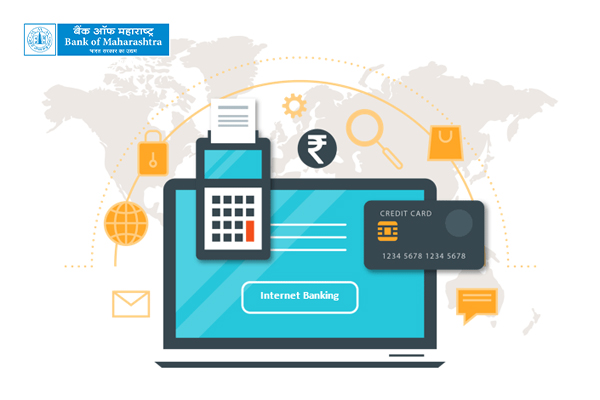 The bank's online banking service is available to its clients. It helps save time by providing all financial services 24 hours a day, seven days a week, in only a few clicks. However, to use this service efficiently, you must know all its processes and information.
This extensive guide comprises everything you need to know about the online banking services of the Bank of Maharashtra. Keep reading to find out.
Bank of Maharashtra Net Banking
Bank of Maharashtra or BOM net banking services are available for everyone, including retail and corporate customers. Account-holders can use services such as fund transfer, bill payment, issue of a credit or debit card, opening a new FD or RD account, booking tickets, etc.
You need to download the Bank of Maharashtra net banking app to access the services. To utilize the net banking service, users must have a username and password. If you wish to get your username and password, you must go to the nearest BOM branch.
After visiting there, you will have to submit some of your valid documents, and you will receive your login through the post. The various services that are accessible through net banking are:
Check account balance
View the history of your banking and credit card transactions.
Transfer funds between your accounts and other Bank of Maharashtra accounts.
Transfer money to a foreign account
Send funds to another local bank account.
Pay bills.
Inquire about interest rates.
Open new Term Deposits/Fixed Deposits
Manage Wealth Management Products as well as Mutual Funds
Stop cheques or purchase new cheque books.
Update or modify personal information
View and download e-Statements for banking and credit card accounts.
If you face a problem or need help, for example, you forgot password for your net banking account, then you can use the Bank of Maharashtra's customer service phone number. People can also ask questions via social media.
You can also send your complaint and questions to the bank's email address. The Bank of Maharashtra's customer service number is 1800 233 4526, and the email address is [email protected].
How to Apply Internet Banking?
The Bank of Maharashtra has developed its MahaConnect app, which allows clients to access their banking account online. Here's what you need to follow to apply for net banking:
Step 1: Download the application form through the Bank of Maharashtra's official website. You can also acquire the application straight from the bank.
Step 2: Fill out the form with the mandatory information and 'Submit' it to the bank.
Step 3: The bank will subsequently process your application and assign you a User ID and a Login password.
Step 4: You get a Transaction Password to transfer funds effectively or do other activities.
You can use these credentials to use the bank's net banking services.
What is MahaSecure?
The net banking service of the Bank of Maharashtra is also available through MahaSecure, the Bank of Maharashtra's online net banking app. It is mandatory for the users to download the MahaSecure app from the website of the Bank of Maharashtra.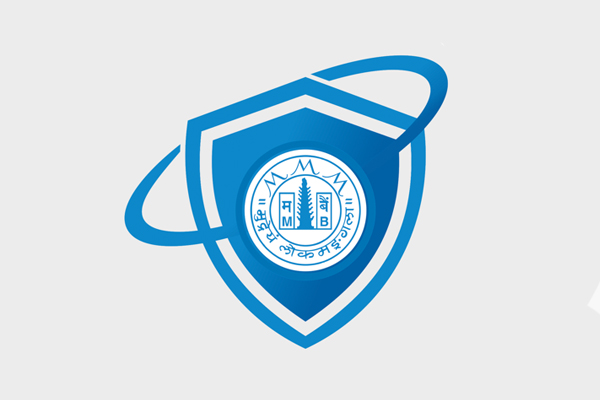 However, you must have the relevant bank credentials to utilize the application. The bank sends app activation instructions to the customer's registered cellphone number. The procedure for logging in to Bank of Maharashtra net banking is as follows:
Step 1: Visit the online login page and 'Login' with the credentials supplied.
Step 2: Select the 'Download App' option.
Step 3: Start the 'Setup Program'.
Step 4: A MahaSecure Icon will appear on the device's screen when the installation is complete.
Step 5: You will then Receive a Code on your registered cellphone number. You must enter the same to authenticate the account.
Step 6: Choose one of the security questions and one of the security answers. It provides access to the app if you forget your password or PIN.
Step 7: Set a 'Four-Digit PIN' for security.
How to Login BOM Net Banking?
After you've activated the Bank of Maharashtra internet banking, you may use your login credentials to log in. If you are not familiar with the Bank of Maharashtra login process, you must follow the steps explained below.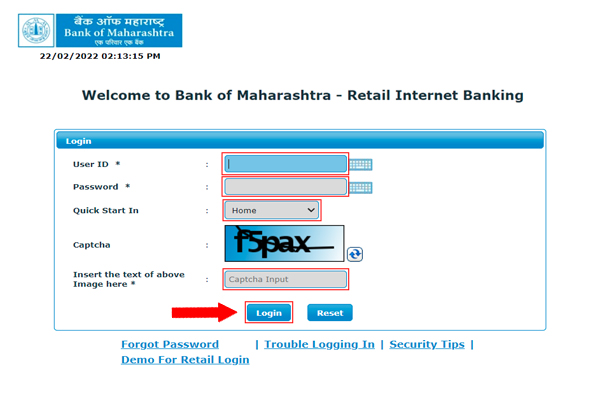 These guidelines may be helpful now, but they may change in the future. To log in successfully, follow the steps outlined below:
Step 1: Open the Internet Banking service 'Maha Connect' or the 'MahaSecure App'. 
Step 2: Click on 'Login', and then pick 'Retail Login' or 'Corporate Login'.
Step 3: Enter your 'User ID' and 'Password', as well as the first page to Open In.
Step 4: Enter the 'Captcha Code', then proceed by clicking the Login Button.
Step 5: Once the bank validates the information, it will redirect you to its customer page. Here you will have full online access to your banking services.
The Bank of Maharashtra net banking login process is quite simple, and you can complete it in a hassle-free manner if you follow the above steps. Make sure to select Corporate login or Retail Login, depending on your account.
How to Register for Net Banking in Bank of Maharashtra?
Bank of Maharashtra requires account holders to register for the bank's online banking services offline. This offline registration method is available to both retail and corporate clients. The Bank of Maharashtra net banking registration and application process is:
Step 1: Go to the Bank of Maharashtra bank's Official Website.
Step 2: To obtain the internet banking form, go to the 'Home Page'. Go to Banking for Individuals, then Banking Over the Internet and select How Do You Apply for Mahaconnect?
Step 3: You will then get a link to download the application form for the bank's Mahaconnect services. Alternatively, you can also get the form directly from the home branch.
Step 4: Then choose the appropriate application form category, whether for Retail Customers or Corporate Customers.
Step 5: You must fully complete the form and then send it to the bank's branch for further processing.
Step 6: After they check and authorize the form, you will get a User ID, Login Password, and a Transaction Password that you can use to access the bank's Mahaconnect site.
Step 7: You must activate the 'User ID' issued by the bank before accessing the internet banking system. You can contact the bank at the toll-free number 1800 233 4526, 1800 102 2636 to do so. Customers can't use the net banking interface until the user account activates.
How to Transfer your Funds Through Bank of Maharashtra Net Banking?
All banks, including the Bank of Maharashtra, provide numerous services that allow you to transfer cash quickly from one account to another using net banking. The Bank of Maharashtra money transfer options are the Real Time Gross Settlement (RTGS), National Electronic Funds Transfer (NEFT), and IMPS (Immediate Payment Service).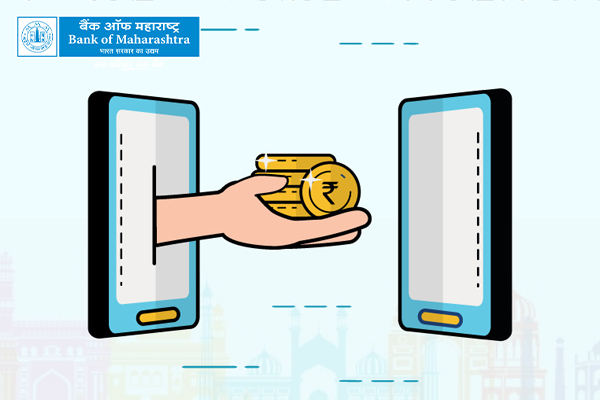 You may utilize several fund transfer mechanisms, such as NEFT, RTGS, and IMPS, to transfer money using the net banking service. You will need the account information as well as certain important credentials, such as the Bank of Maharashtra IFSC number. They are mentioned ahead:
The amount of transaction
Beneficiary's bank name
Beneficiary's name
Account number of the remitter
Account number of the beneficiary
IFSC Code of the beneficiary's branch
Sender to receiver information, if applicable
RTGS or NEFT Fund Transfer
To Transfer Money Through RTGS or NEFT in Bank Of Maharashtra online banking, please follow the steps outlined below:
Step 1: Visit the Bank Of Maharashtra's Login page.
Step 2: Enter your User Name (Customer ID) and Password to access your account (IPIN).
Step 3: Choose 'Fund Transfer' from the 'Payments & Transfers' page.
Step 4: The new website will show many choices for transferring cash. Choose between 'Inter-Bank' or 'Intra Bank' payee.
Step 5: Choose between 'RTGS' or 'NEFT' as the transaction type.
Step 6: Select the beneficiary from the list of current beneficiaries in your account to whom you wish to transfer the money.
Step 7: Enter the 'Transfer Amount'.
Step 8: Make a Transfer description. Try to offer a descriptive 'Transfer Description' to assist you in maintaining track of your transaction.
Step 9: At the bottom, you must tick the box of 'I Accept Terms & Conditions'.
Step 10: Click the 'Confirm' or 'Continue' button to proceed.
Then the RTGS/ NEFT Fund Transfer will initiate. You should either print or take a screenshot of this page for future reference.
IMPS Fund Transfer
To send money through the IMPS payment option, make sure you have the credentials mentioned here.
MMID (Mobile Money Identifier) code
MMID code of the beneficiary
Account number of the beneficiary
Your mobile number
AADHAR number of beneficiary
IFSC code of beneficiary's branch
To utilize the Bank of Maharashtra's IMPS service, go to Bank of Maharashtra net banking or mobile application. Then, you can enter the username and password to get access. From the fund transfer menu, look for the 'IMPS' option.
Fill out the needed information as described above. You will be needed to enter a transaction password that will be issued to you to verify the process. After verification, you will get an affirmation text message with your transaction number on your registered mobile phone.
Your transaction would then be final. You may use this transaction number to trace your transaction and get assistance if anything goes wrong.
To use these fund transfer methods, you will always require important credentials like the IFSC, MICR, or SWIFT code. If you wish to obtain these codes easily, go to the Find Your Bank website. It stores the necessary credentials for all the branches of banks present in India.
Bank of Maharashtra to Bank of Maharashtra Fund Transfer
Select the desired fund transfer option from the menu to send funds to a bank account. Then, all you have to do here is input the account information for your bank account as well as the beneficiary's account.
Then, validate the information you've entered and verify it with the OTP you've been given. This method allows you to send money immediately.
Bank of Maharashtra to Another Bank Fund Transfer
To transfer money from the Bank of Maharashtra to other banks, you must also provide the beneficiary's information as well as your bank account information. After you've added the beneficiary, you may input the transaction information.
Continue by validating the procedure with the verification code that was supplied to you. The transaction would go down without a hitch.
Bank of Maharashtra Net Banking Password Reset
If you forgot the banking passwords, use the following steps to reset your password
Step 1: Head to the 'Login Page' and then select the 'Forgot Password link'.
Step 2: Enter information such as User ID, User Type, Registered Cellphone Number, and Type of Delivery.
Step 3: Choose the service for which you need to Generate a Password. 
Step 4: To reset your password, click 'Submit'.
Benefits of Bank of Maharashtra Net Banking
A few of the most remarkable benefits of using the net banking process of this bank are:
Net banking is a quick and straightforward way to conduct financial transactions and access account information online. You can access the Bank of Maharashtra net banking service to transfer funds, check account balances, update your passbook, etc., at any time and from any location.
Net-banking customers are not required to adhere to the bank's operating hours. They can easily access their accounts 24 hours a day, seven days a week, including Sundays and national holidays.
Any virtual device, such as a mobile phone, laptop, desktop, or tablet, may access an internet banking account.
It enables customers to simply make credit card payments, pay utility bills, and so on online.
Online banking allows for precise and well-organized access to passbooks, transaction records, and so on.
It saves a good amount of time and allows you to keep track of numerous accounts simultaneously without having to visit each one individually.
Frequently Asked Questions
How to Get Bank of Maharashtra User ID?
To get the user ID, download the application form for Internet Banking from the online website or get the application directly from the branch and submit the filled-in application form offline. On successful application processing, you will receive the user ID along with the login password and a transaction password.
How Can I Unlock My Bank of Maharashtra Net Banking?
You can visit the net banking page for necessary help or call on the toll-free number 1800 233 1808 for unlocking the user ID and retrieving your account.
Can I Deactivate My Bank of Maharashtra Internet Banking?
You may deactivate the Internet Banking and Mobile Banking services by submitting a written request/notice to the branch seeking termination and deactivating the Internet Banking/Mobile Banking service.
What is MPIN in the Bank of Maharashtra?
MPIN is an abbreviation for Mobile Banking Personal Identification Number. An MPIN, like an ATM PIN, is a 6-digit passcode that you must input each time you want to complete a transaction. While registering, you must enter the MPIN.